Top iCloud Activation Bypass Tool You May Need
Posted by Leonard White on Apr 28, 2023 6:00 PM • Category:
Unlock iCloud
5 mins read
iCloud Activation is a powerful security feature that is embedded in Apple devices. Since it is connected with the owner's personal Apple ID, thus any third party cannot access the device. This means there won't be any unauthorized access during the incidents of Apple devices getting lost or stolen.
However, in some cases, users either forget their Apple ID credentials or purchase used devices with the already logged iCloud of the previous owner. In this scenario, you must remove iCloud Activation to regain access to your device. For this purpose, there are many online iCloud Activation bypass tools available.
Meanwhile, you should certainly not trust every online iCloud bypass tool because most of them are untrustworthy and can damage your device. It's essential to have the availability of good and reliable tools for bypassing iCloud Activation and regaining access to the device. In this article, you will find a list of the 7 top performers for efficiently removing iCloud Activation.
Removing the iCloud Activation lock may sound difficult, but with TunesKit Activation Unlocker, it's very simple and convenient to proceed. This iCloud unlocker features robust algorithms and procedures that enable it to bypass iCloud Activation on iPhone, iPad, and iPod devices. Interestingly, TunesKit doesn't require any password to begin processing, as it bypasses existing iCloud login credentials.
Moreover, this iCloud Activation bypass tool is compatible with both Windows and macOS devices. However, the supported versions for Windows are 7 – 11, and macOS is 10.11 – 12. Meanwhile, you can use this platform for free as a trial and later upgrade to the full version.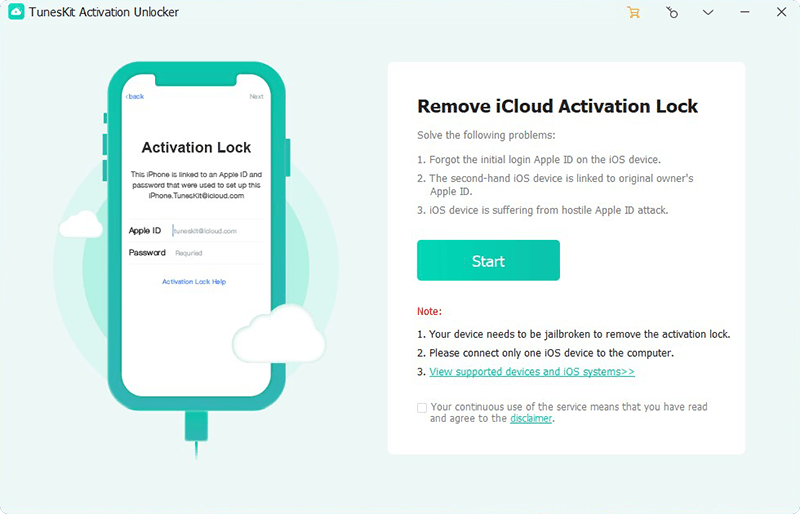 Key Features
1. This tool can remove Apple ID and turn off Find My iPhone from your device without a password.
2. You can use this tool on the same device for an unlimited time in a specific validity period.
3. It offers straightforward steps to establish a connection and begin iCloud Activation bypassing.
4. The success rate of this iCloud Activation bypass tool is greater than all the tools available on the web.
Top 2. iCloudin
Making iCloud Activation unlock easier and simpler, iCloudin is a special tool that helps individuals to bypass the iCloud settings and regain access. This way, users can use their Apple devices to their maximum potential within a range of features. Meanwhile, there isn't any limitation because iCloudin can remove iCloud Activation look on any iPhone device.
Download the software for free on your device and start using it without worrying about any paid features. In addition, there is a minimalist interface that extends the user experience with the likes of simple tool navigations.
Top 3. CheckM8
With CheckM8, regain access to your iPhone or iPad device by effectively and efficiently removing the iCloud Activation lock. Furthermore, you can begin processing the iCloud removal by connecting your Apple devices with CheckM8 software on macOS and Windows platforms. Ensure the devices run on iOS 12.0 and support up to iOS 16.4.
Meanwhile, this iCloud Activation bypass tool is free-to-download, so you don't need to pay anything. Moreover, you can also use CheckM8 for iPhone SIM unlock, bypassing the iPhone passcode, unlocking Apple ID, unlocking Apple Watch software, and much more.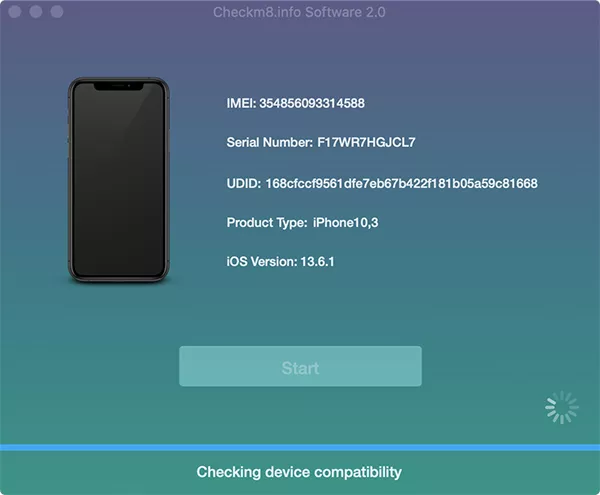 Top 4. iRemove Tools
Unlock your iPhone or iPad with just a simple click using iRemove Tools. This user-friendly tool is designed to bypass iCloud Activation efficiently without causing any problems to the device. Meanwhile, the supported iOS firmware includes iOS 12 to up to iOS 16.4.
The supported iPhone models are from iPhone 5S to iPhone X. For iPad, the supported models are from iPad 2 up to iPad Pro. Moreover, you need to pay for this iCloud Activation bypass tool after downloading it. The price for bypassing the iCloud activation of every iPhone model is different, starting from $14.99.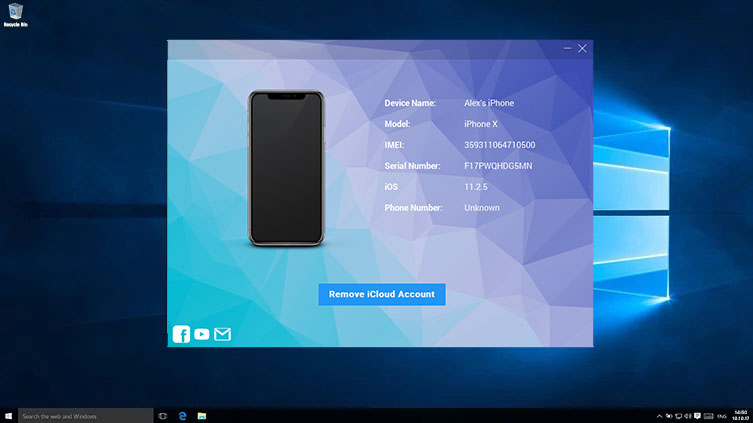 Top 5. iCloudUnlock
Do you have an iCloud Activation-locked iPad, iPhone, or iPod touch mini? With iCloudUnlock, you can now quickly and conveniently bypass Apple devices as a way to remove iCloud Activation. Interestingly, this iCloud Activation bypass tool is compatible with all iOS versions, so you don't need to worry about the category of your iOS version.
With the availability of a mirror activation server, the Activation is optimally processed. The supported platform are Mac, Linux, and Windows. Moreover, the average time it takes to bypass the iCloud activation lock is 12 minutes.

Top 6. IMEIDoctor
Get your iCloud Activation unlocked permanently with IMEIDoctor, which is a trusted online tool. So, if you're worried because you forgot your Apple ID login credentials or purchased a used device already iCloud logged, IMEIDoctor is ready to help you. Meanwhile, the unlocking is done remotely using an IMEI number.
You only have to provide the IMEI number to IMEIDoctor, pay online, and your order will be processed. After that, you will get an email once the iCloud Activation unlocks is complete. Next, turn on your iPhone and start using it to its full potential.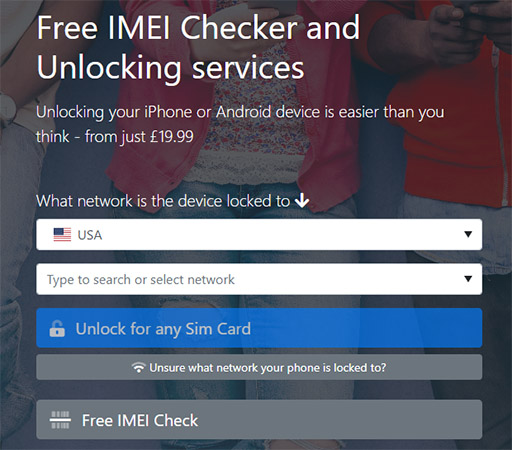 Top 7. iCloud DNS Bypass
Bring your locked iCloud Activation devices back to life with iCloud DNS Bypass. After all, this iCloud unlocker uses advanced DNS technology to bypass the iCloud Activation lock and help you regain access to your device.
Moreover, this iCloud Activation bypass tool can be used for iPad and iPhone within all iOS versions. Setting up this iCloud bypass tool is very easy and comes with 99.99% uptime. Meanwhile, the tool is free to use.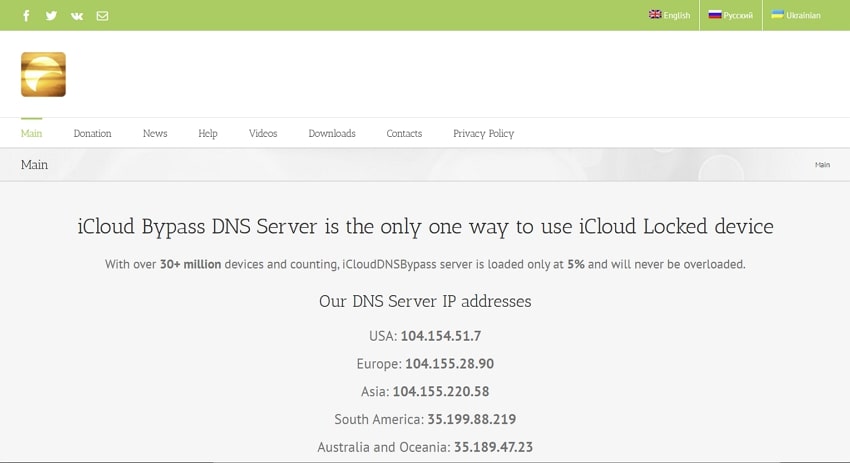 Conclusion
Getting your iCloud Activation unlocked is necessary if you've forgotten or lost your Apple ID credentials or purchased a used Apple device with already logged iCloud. Meanwhile, the internet is filled with iCloud unlocking tools, and this article has listed 7 top iCloud Activation bypass tools. All shared tools are good, but TunesKit Activation Unlocker is the most efficient, reliable, and trusted tool.