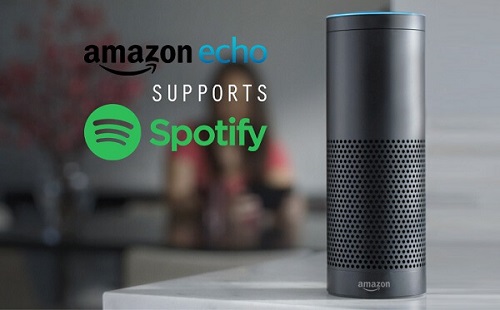 As a handy speaker for playing tunes, Amazon Echo supports various music applications, such as Amazon's own Prime Music, Pandora, and Spotify. If you are a premium Spotify user, you can directly connect your Spotify account to Amazon Echo in order to play the songs from Spotify on Echo via Alexa voice commands. In case you are not yet familiar with the process to link Spotify music with Amazon Echo, we are presenting the whole steps here to show you how to set up Spotify on your Amazon speaker step by step.
Part 1. Connect Spotify with Amazon Echo
To set up Spotify on your Amazon Echo, you need to link your Spotify account to your Amazon account. You do this either by asking Alexa to play something from Spotify, which will take you through the steps, or:
Step 1. Open the Amazon Alexa app on your smartphone or mobile device.
Step 2. Tap the Menu button in the top-left corner. Under the list of Alexa Devices, you'll see Account. In the Account list, tap on Music & Media.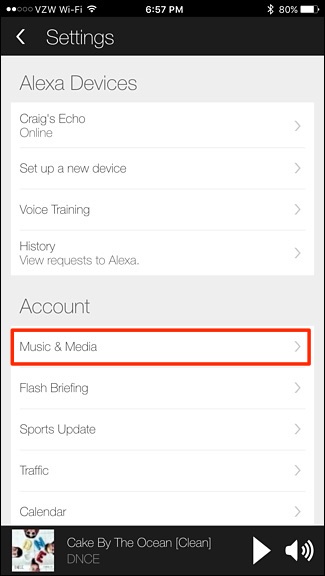 Step 3. Tap on Spotify. You can either link your existing Spotify account or sign up for one. Tap the link highlighted in blue, where it says link account on Spotify.com.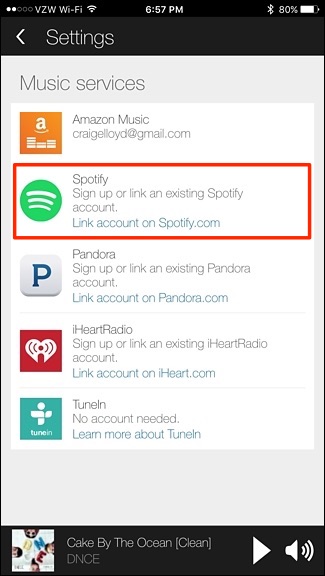 Step 4. Log into Spotify by entering your username and password, or tap Log in with Facebook if you have an account created through Facebook.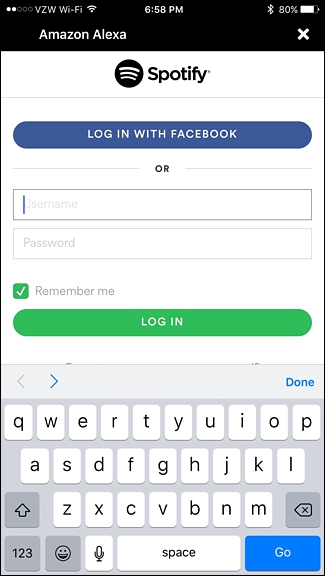 Step 5. Tap OKAY and your account will be linked to Alexa.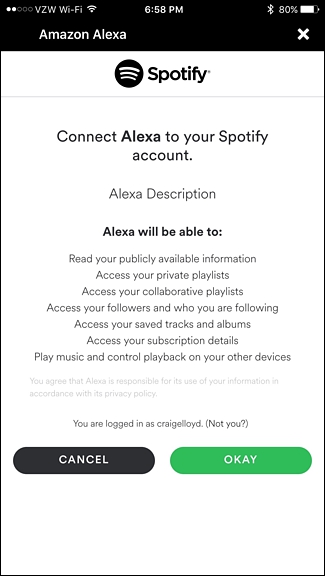 Note: Only Spotify premium accounts are allowed to use Spotify with Alexa. And you can only link one Spotify account to your Amazon account.
Part 2. Play Spotify Music on Amazon Echo
Now, whenever you want to listen to a song or a playlist from Spotify, you can simply tell Alexa something like, "Play Ariane Grande on Spotify" and it will shuffle through various songs by Ariane Grande. Here are some specific Spotify commands you can give Alexa to play the songs:
"Play [song name] by [artist]".
"Pause" pauses the currently playing track.
"Play [Discover Weekly] playlist".
"Volume up/down" turns volume up or down.
"Stop" stops the currently playing track.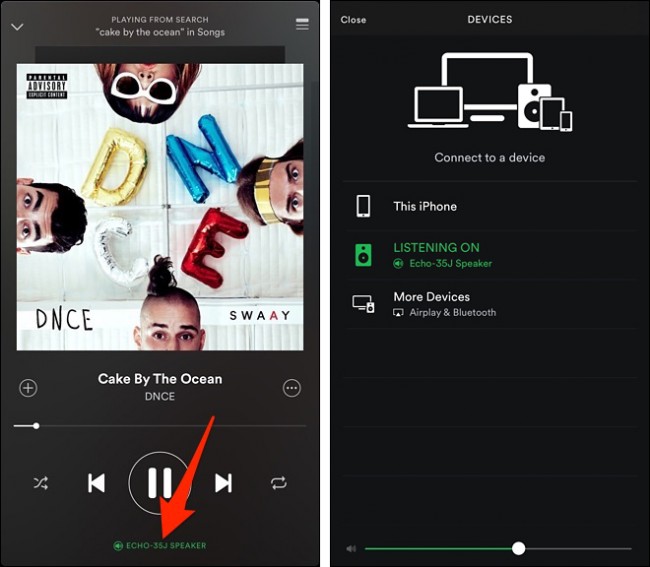 The usual playback control commands also work with Spotify as well, like "Pause", "Stop", "Resume", "Mute", etc. You can also tell Alexa to "Play Spotify" and it will play Spotify from where you last left off.
Part 3. Tips for Free Spotify Users to Play Spotify Offline
As mentioned above, only premium users are able to play Spotify music on Amazon Echo. But if you are now using the free account and don't want to upgrade to premium, you can use a professional Spotify converting tool, like TunesKit Music Converter for Spotify in order to play Spotify offline on any device or player. With this all-in-one Spotify extractor, you can easily extract and download any Spotify song or playlist and convert the music to common MP3, M4A, AAC, WAV, FLAC, etc. with original quality preserved. For more details, you can visit this guide: How to Convert Spotify Songs to MP3 for Offline Playing.