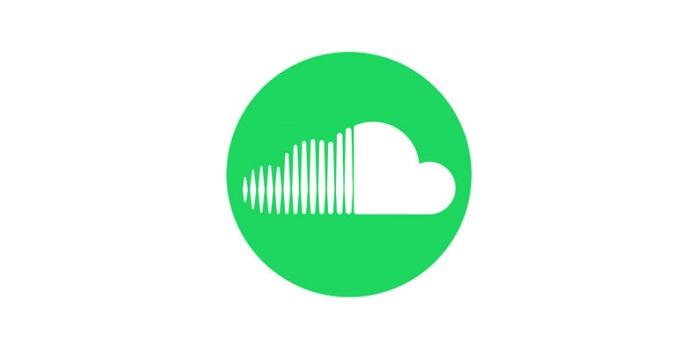 Comparing Soundcloud vs Spotify is quite a daunting task as they are presently two of the biggest music streaming services. Looking at Spotify, it has its advantages like having a large music database in one place for free. Besides, you get a taste of different genres whenever you are tired of your own playlists. Soundcloud also offers a haven for various artists including remixes and more. No wonder its tagline is 'a platform that offers you what you love and enables you to listen and share the sounds you create'. Nonetheless, both streaming services offer something unique and rewarding as detailed below.
Number of Listeners
This is a determining factor that can add more value to a streaming service.
Soundcloud has over 175 million listeners as compared to Spotify. Soundcloud's boost of users is probably from a large number of independent music markers who want to build their music career. It is the norms that as more audio producers join, their fans tend to follow suit by joining as well.
Spotify on the other hand boasts of 140 million active users. Even though the difference is minute, Spotify has the broadest reach and its users are spread all around the world. It allows users to browse over a list of music, licensed through various record labels and then share playlists with other listeners.
Pricing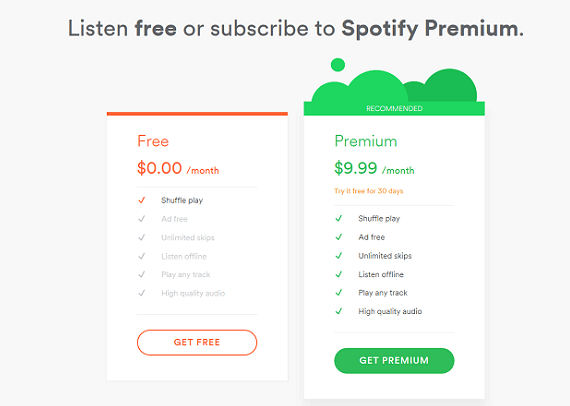 There are free and premium services for both Spotify and Soundcloud.
Soundcloud, however, has a better unit economics as compared to Spotify. This is because Soundcloud producers are in to build a following and are not focused on monetization. They can hence afford to offer free content, enable you to listen to their music and also upload recorded audios for a given duration. Otherwise, its premium service is $9.99/month if you buy from its official website.
Spotify on the other hand makes a profit from the subscriptions. This makes it more of a paid service for music streaming, focusing on how many users are willing to pay. Their premium plan is $9.99/month and a further family of six plan, for $14.99/month.
Music Quality
Sound plays an important role and there is nothing that can compare to the sound quality that emanates from a music streaming service.
The deviation in both the normal and premium Spotify lets you get to enjoy music to its fullest. The normal Spotify streaming quality is 160 kilobits per second. You can as well turn on the 'high-quality streaming' option to get up to 320 kbps. This lets you get better music quality with a higher kbps as you are able to stream more data.
For Soundcloud, its music quality of 128 kbps in MP3 format was awesome for most users. However, the recent slashing of its standard streaming rate to 64 kbps in Opus format has sent chills down the spinal cords of many users. In comparison to the former, the present rate of 64 kbps in Opus reduces audio quality.
Artists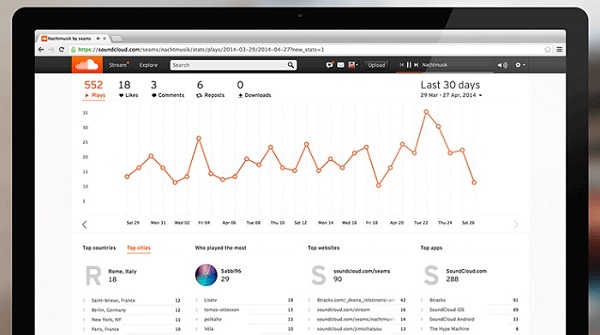 Both Soundcloud and Spotify services make music sharing and uploading an easy affair.
Soundcloud is more rooted in assisting musicians to establish their career while introducing their music to listeners. Furthermore, it is a leeway to sophisticated data that artists can use to attain better marketing strategy for their tracks. The additional comments section gives artists the freedom to express and market their albums while they interact with their fans.
Spotify is a music streaming service that works towards offering fans access to an unlimited genre of music. It actually gives artists an ability to make a living through different means. It has tools like Merchbar and Songkick that artists can integrate into their profile and aid in selling concert tickets.
Playlists
Spotify has over 20 million songs in its collection which you can access whenever you need them. Besides, its playlist comprises of the latest hits and new discoveries from the artists you love. Furthermore, this streaming service enables you to download playlists and listen to them later even when offline. It also kills boredom by enabling you to change the genres to create a more appealing playlist according to your taste.
Soundcloud also lays lots of goodies on the table including its explore tab which shows trending music that can be filtered depending on the music genre or tag constantly. You also get the chance to follow other fans with similar tastes and even be notified when they favorite a song. Furthermore, you are able to view from the sidebar, links to related music which you are listening to.
Offline Playback
When it comes to downloading songs from Soundcloud and Spotify, both services support offline playback mode. However, unlike the Spotify music that offers downloading service for paid users only, Soundcloud is providing the free subscribers rights to download some songs for free.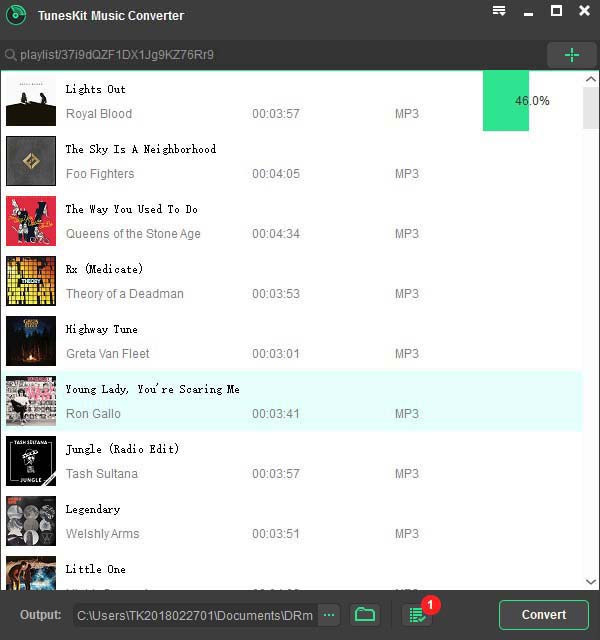 Since the Spotify is protected by DRM technology, even premium users cannot listen to the offline tracks on multiple devices or MP3 players. To download Spotify songs for playing on any device, you'll need a Spotify DRM removal software like TunesKit Spotify Music Converter. With this smart application, you'll be able to directly download the Spotify tracks as common MP3 even if you are using the free Spotify account. For more details, you should visit: How to Download Spotify Music as MP3 with Free Account.
Usability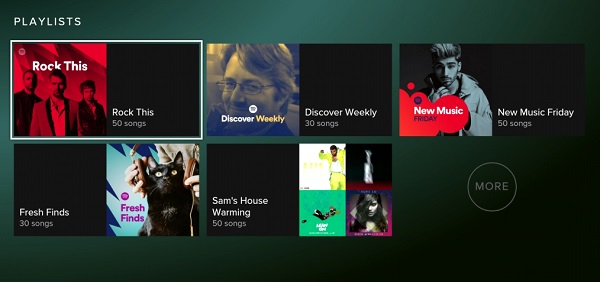 Spotify's effective design makes it easy for users to navigate through. It allows you to find and follow friends and artists easily from the activity feed found on the right-hand side of the music service. It also lets you easily create your playlist via the 'add to playlist' button. The 'discover' section is as well vital as it lays recommendations based on your recent listening.
Soundcloud has lots of functionality including the stream button that allows users to view the uploaded tracks of any followed artist. Besides, it allows users to create a cover of all favorite songs, categorize the user genre and also share cover songs. In fact, this service allows you to automatically share your music tracks with your fans. It has an instant messaging tool that you can use to connect with fans on the go.
Conclusion
Looking at Soundcloud and Spotify, there are lots of determining factors depending on your intended purpose. As Soundcloud focuses on the idea of sharing your personal audio content with users, Spotify platform does not revolve around sharing personated content. It enables one to create playlists and discover new songs from other artists' playlists, making it perfect for social media sharing. Spotify is hence the ideal option for users who opt to link numerous social accounts as they share playlists over different channels. Soundcloud streaming service performs better if you want to promote your music. It also offers a good platform for new listeners to discover your content. Furthermore, it contains likes and comments features that will enable you to know if your music is well accepted by other listeners.
Suggestion
Just as its tagline suggests, Soundcloud gives you a platform to listen and share what you love. Besides other benefits like the comments feature, Soundcloud offers access to popular music and other mixes, reaching all sorts of music lovers. Additionally, you can listen to radio stations as you get some emotion boost and music that fits your taste. Soundcloud will, therefore, give you a perfect experience in comparison to Spotify.

Anabel Cooper is a young writer who is looking for every opportunity to develop her writing skills on all kinds of popular tech trends and hot topics.