Spotify and Hulu just launched an amazing $4.99 bundle for college students, meaning if you are a college student over the age of 18 in the US, you can now sign up for both the music streaming service Spotify and video streaming service Hulu by paying only $4.99 premium fee per month. If you already have Spotify Premium for Students, you can now activate the Hulu side. If you however haven't got the Spotify student membership yet, you can follow the complete instructions below to learn how to join Spotify student plan at 50% off. You should note that the Spotify and Hulu bundle is only available in US. However, if you live outside of US, you can still apply for the student discount for Spotify music service with the following steps.
Step-by-Step Guide to Sign Up Spotify Premium for Students
At present, Spotify student plan is supported in 36 countries and regions, including America, Austria, Australia, Belgium, Brazil, Canada, Chile, Colombia, Czech Republic, Denmark, Ecuador, England, Estonia, Finland, France, Germany, Greece, Hong Kong China, Hungary, Indonesia, Ireland, Italy, Japan, Lithuania, Latvia, Mexico, Netherlands, New Zealand, Philippines, Portugal, Singapore, Spain, Switzerland, Turkey.
Now read on the tutorial here to begin joining Spotify student plan at $4.99/month in 4 steps only.
Step 2. Click on 'Get Started' button in the banner image.
Step 3. You will be led to the 'Sign up/ Sign in' page. Then click on 'Sign Up' option to create a new account with your university email address ends with .edu. Spotify uses SheerID to verify your student's eligibility status automatically. You can also manually upload documents such as your student ID card if the automatic verification fails.
Step 4. After signing up, you'll enter the order page where you need to fill your credit card details as below. Enter the required info and click on the 'Start Premium' option. Congratulations! You're all set up with Spotify Premium for Students at half price!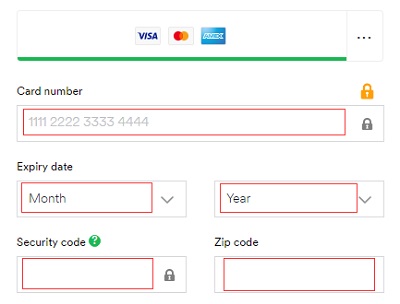 Other Questions about Spotify Student Discount
1. What if you already have a Hulu subscription?
If you already subscribed to the Hulu Limited Commercials plan without any premium network add-ons, and if you pay Hulu directly (not through a third party), your existing Hulu account can be merged into Spotify Premium for Students + Hulu for $4.99/month.
2. What kind of Hulu resources you'll get with this student plan?
With Spotify Premium for Students, you'll have access to the Hulu Limited Commercials plan, which includes streaming of full seasons of exclusive series, hit movies, Hulu Originals and more, on all compatible devices.
3. What will happen to your account when you graduate?
You'll continue to get access to Premium for Students with Hulu for up to 12 months from the date you subscribed or last re-verified, while it's available. If you're no longer a student at the end of that period, you'll no longer be eligible for Spotify Premium for Students. Your subscription will then switch to regular Spotify Premium at $9.99/month, and at the same time, you'll lose access to Hulu.
Save More and Keep Downloading Spotify Music After Premium Ends
When comparing with the normal subscription fee that is $9.99 per month, the Spotify student plan is really a great deal to own. If you want to save more on the music service, you are suggested to test out TunesKit Music Converter for Spotify, a smart app that can help you easily download any Spotify music and playlist for playing on any device offline, even if you cancel the student subscription. It's able to convert the DRM-locked Spotify songs to common MP3, AAC, WAV, FLAC, etc. while preserving the original audio quality.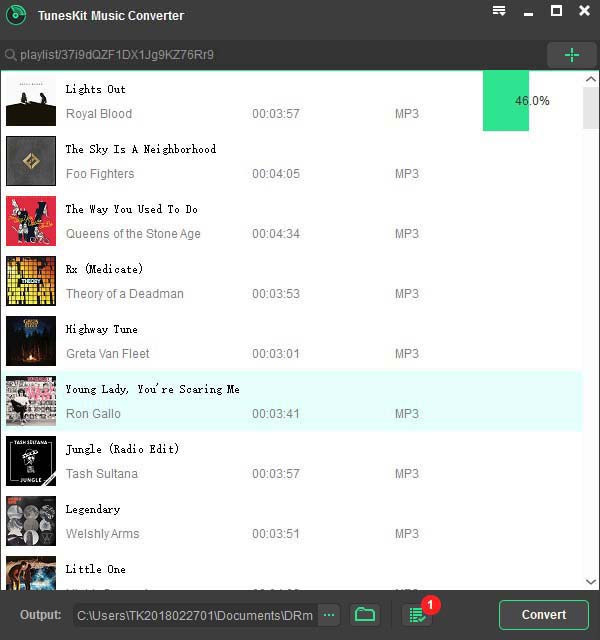 To find out how it works in downloading and converting Spotify songs, you can read this tutorial for more details: How to Convert Spotify Songs to MP3 for Offline Listening.
More Tips of Spotify Music