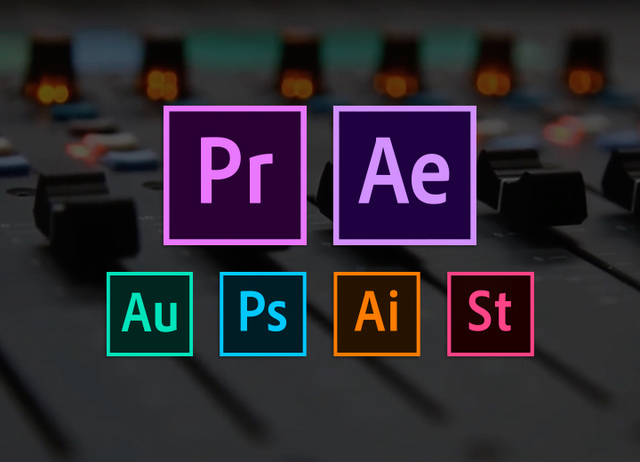 Q: "Is it possible to import Spotify music into Premiere Pro 2019? I have a premium subscription to Spotify and a subscription for Premiere Pro and it's not for commercial use. Thanks in advance."
How to add Spotify music to video? How to import Spotify music into Adobe Premiere Pro? Have you ever been worried about these things? I guess that some people have encountered these similar problems. Because an Adobe user has proposed a question about how to add Spotify music to Premiere Pro in the Adobe Community.
Adobe Premiere Pro is the leading video editing software developed by Adobe Systems and published as part of the Adobe Creative Cloud licensing program. The software is specially designed for film, TV, and the web. Creative tools, integration with other Adobe apps and services, and the power of Adobe Sensei help you craft footage into polished films and videos in one seamless workflow.
While Spotify is a wonderful digital music service that gives you access to million songs. With Spotify, it's easy to find the right music or podcast for every moment – on your phone, your computer, your tablet and more. So, it is a good place to find free music for Adobe Premiere.
Here I would talk about how to import Spotify music into Premiere Pro with TunesKit Spotify Music Converter.
View also: Best Alternatives to Premiere Pro for Mac and Windows
Tool Required: TunesKit Spotify Music Converter
TunesKit Music Converter for Spotify is a professional music downloading service that enables you to download millions of songs from Spotify for free. There are serval services designed for Spotify users. So, whether you are Spotify Free user or Premium user, you can enjoy the right of downloading your favorite music from Spotify for free.

Why You Should Choose TunesKit Spotify Music Converter?
Break all DRM protection from Spotify music
Convert Spotify music to popular audio formats like MP3
Easily organize output music by album or artist
Remove advertisements from Spotify music
Download songs or playlists from Spotify for free
Keep ID3 tags and save lossless audio quality
How to Download Music from Spotify with TunesKit Spotify Music Converter
Step 1

Drag song or playlists from Spotify to TunesKit Spotify Music Converter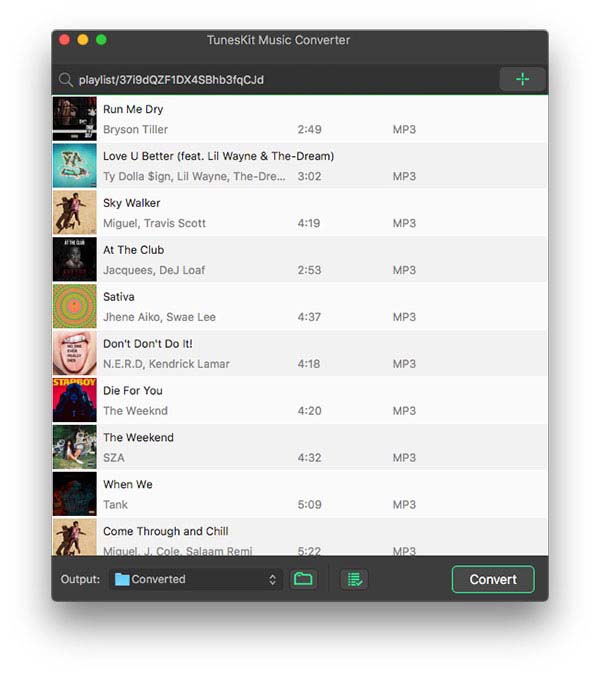 You should launch TunesKit Spotify Music Converter at first. With its opening, Spotify app will be automatically started. Then search songs you want to download or choose playlists you have saved on Spotify and drag songs or playlists to TunesKit Spotify Music Converter directly.
Step 2

Choose the output audio format and adjust the audio parameter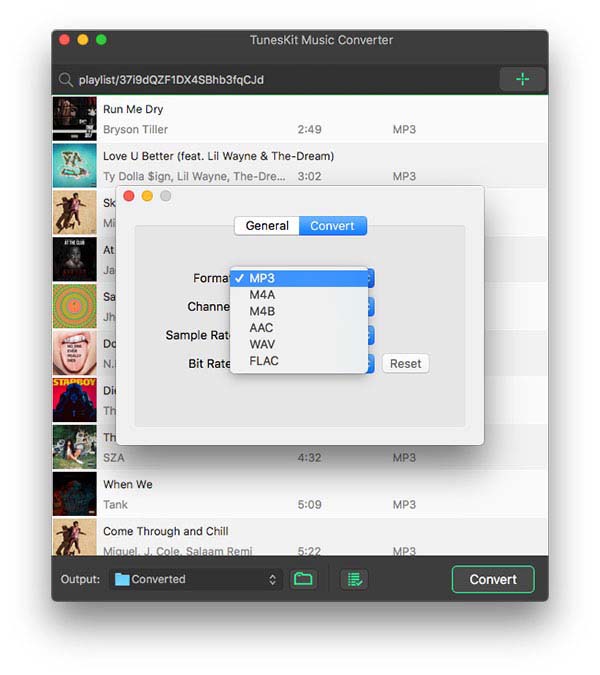 After uploading songs or playlists to TunesKit Spotify Music Converter, you could choose the additional services designed for audio parameter. According to your personal demand, set the audio format, channel, bit rates and sample rates for all songs to be downloaded.
Step 3

Begin to download music from Spotify with Spotify free account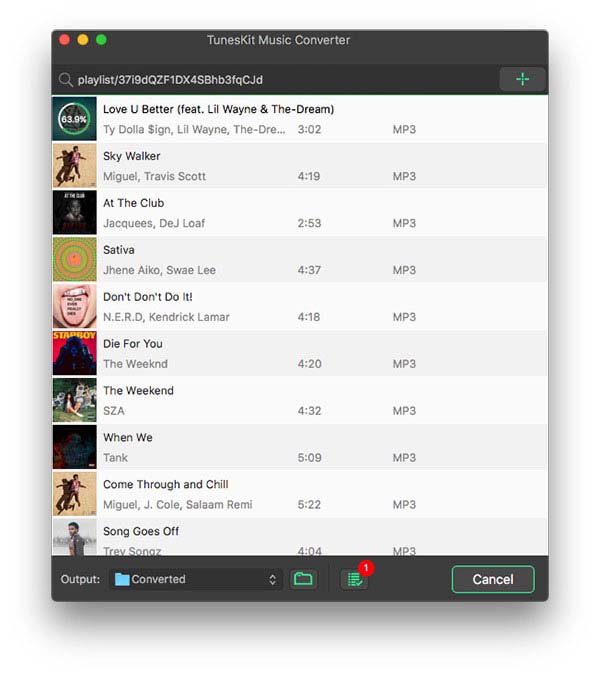 After completing a series of setting, you could click on the button "Convert" to download Spotify music in bulk. All these songs are archived by albums or artists. You could click the history folder to locate the converted DRM-free Spotify songs.
Note: the trial version only can download one-third of each track. The official version provides the full downloading service to users.
How to Import Music Downloaded from Spotify into Adobe Premiere Pro
Step 1

Find your audio

Start out in the Audio workspace by choosing Audio at the top of the interface or choosing Window > Workspaces > Audio. Work as Window > Media Browser to open the Media Browser panel.

Within the Media Browser, locate to your audio file, right-click (Windows) or Control-click (macOS) it, and select Import to add it to the Project panel. Make sure the Ingest box is chosen if you want to copy the audio file to your project folder at the same time.
Step 2

Add the audio to your sequence

Choose Window > Project to open the Project panel. The audio file you just added will be selected. Double-click it to reveal it in the Source panel and notice the waveform. You can play the audio file here if you wish to listen to it.

Drag the audio clip to the sequence in the Timeline panel. You can place it on any audio track below the video tracks. Trim the audio clip as you edit a video clip.
Step 3

Adjust the audio track volume

Press the spacebar to play the sequence in the Program panel (upper right panel). Pressing the spacebar again stops playback. Drag the blue play-head to wherever you want playback to start.

If your audio clip is too loud or too soft compared to the rest of your sequence, you can change the volume of each audio track independently. The playback controls at the bottom of the Audio Track Mixer panel allow you to play, stop, and even loop sequence playback.

More Spotify Tips & Tricks