Spotify is without doubt one of the most popular music streaming services in the world. It offers millions of songs that you can listen to no stop. In addition, it is available on a wide range of devices such as Android phones, iPhone, home speakers, personal computers and iPods among other devices. This means that you can listen to your favorite Spotify songs when at home, when in office on your computer, or when in any other environment that allows you to have your speakers with you.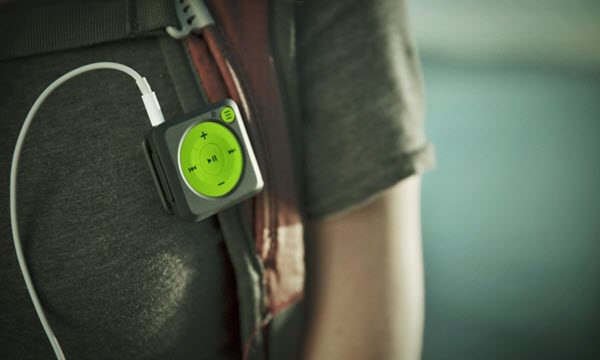 Unfortunately, for most of us, we often engaged in activities that we cannot bring with us our smart phones such as when running or even working out in the gym. The good news is that there are now lots of MP3 players that you can use in such situations to enjoy Spotify songs even offline. Some of the best portable Spotify players to consider are as below.
1. Mighty Vibe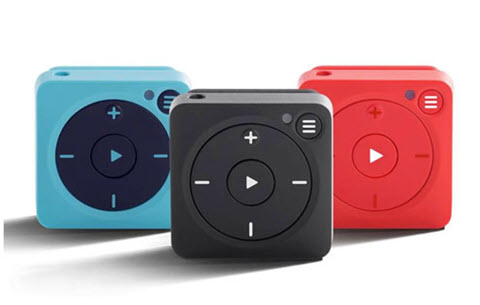 This is a small wireless music-streaming device that let you bring with you your favorite Spotify songs to wherever you go. This is a great improvement from using you smart phone that will force you to deal with cables and the often-bulky smart phones. The Mighty Vibe is an update of the old Mighty, which revolutionalized listening to Spotify songs. It has the same design as the iPod Shuffle with a few improvements. It can store up to 1,000 tracks enabling you to listen to some of your best Spotify playlists even when you do not have your phone. Its battery lasts for an a whooping five hours which gives ample time to listen to all your best songs.
You can stream music directly to the device or you can save on your phone transfer to it. It has a wireless headphone that makes listening to songs quite easy especially when running or engaged in any other activities that makes having codes running all over you a problem.
Pros:
• It has internet connection for downloading songs
• It has large storage space for saving songs
• It works perfectly offline
• It is light in weight and easy to carry around
Cons:
• It is a music player and nothing else
2. Garmin Fenix 5 Plus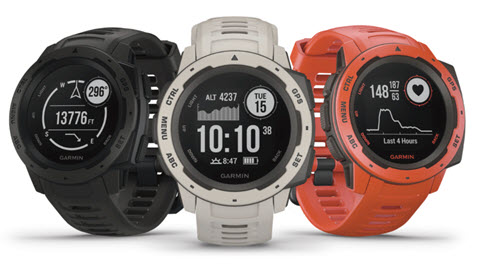 The Fenix 5 Plus is not your typical Spotify mp3 player but works just fine when it comes to giving the ability to listen to your Spotify songs while on the go. In fact, it is one of the best smart watches that you should have. Spotify has recently been building native apps for smart watches such as the apple watch and therefore this should not come as a surprise to you.
The Fenix 5 Plus has a music storage that allows you to listen to a wide range of songs without your phone. To makes the deal even sweeter, the device is Spotify enabled making it easy for you to download, save, and listen to all your favorite songs via the Bluetooth headphones. Besides Spotify, you can also transfer and listen to songs from other music streaming services such as Deezer ad iHeartRadio. This sets this portable Spotify player a head of completion as you are well covered irrespective of the music streaming service that you may have. The watch can store up to 500 songs allowing you to listen to your favorite songs for longer before getting new songs.
Key Features
It not only integrates with Spotify but also several other music streaming services such as Deezer and iHeartRadio
It can save up to 500 songs allowing you to listen to more songs on the go
It has a strong Bluetooth connectivity allowing you easily transfer songs and even connect it to other devices in your home
It offers other important features for running other than listening to music
Pros:
• It is Sleek, durable and great for both office and outdoor use
• It stores a large catalogue of songs for you to listen to before changing the playlists
• It can easily connect to your phone or other electronic devices in your home enhancing how you enjoy your Spotify songs
• It has lots of other great features such as a built-in navigable maps for outdoor activities such as running
Cons:
• A little expensive for a watch
3. Samsung Galaxy Watch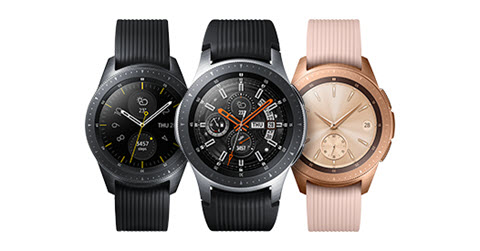 The other great Spotify player you can use when on the move and do not want to carry you phone around is the Samsung Galaxy watch. You should expect this to be a great device given that Samsung is known for its quality products especially the android smart phones. With this device, you can download playlists; individual songs and albums directly from your Spotify account to your device and store this content for listening to while offline. This allows you to enjoy your favorite songs while doing outdoor activities such as running, dog walking or even when taking a short walk.
In addition to a large storage, space for your Spotify songs the Samsung Galaxy watch also comes with several other great features that makes it a great gadget to have. It is stylish yet sturdy at the same time making it perfect for use outdoors. It has tracking capabilities for tracking fitness parameters such as heart rate, calories, and sleep among others.
Key Features
It has internet connectivity for connecting to Spotify and downloading songs
It has a 4 GB storage capacity for storing songs to listen to offline
It is compact, sleek, and light in weight making it easy to carry it around
Pros:
• It can store many tracks for you to listen for several days
• It has a longer battery life that guarantees you great entertainment while outdoors
• It comes with amazing blue tooth headphones that makes it easy to listen to songs as you run
• It is stylish, compact, and easy to carry around
Cons:
• The blue tooth headphones can have issues at times
Conclusion
If you are a runner or you love outdoor activities then you know that listening to Spotify music on your phone with cable headphones during such activities can be a headache. However, with these great MP3 players, you can easily listen to your favorite Spotify playlists while on the move.
But currently one big problem of using those Spotify portable players is that the offline mode might . That's mainly because Spotify songs are only authorized to be played within the app. In order to listen to any Spotify music track on all types of MP3 players, you should use some 3rd-party Spotify converter such as TunesKit Spotify Music Converter to download and convert the Spotify songs to MP3 or other common formats.
More Spotify tips & tricks