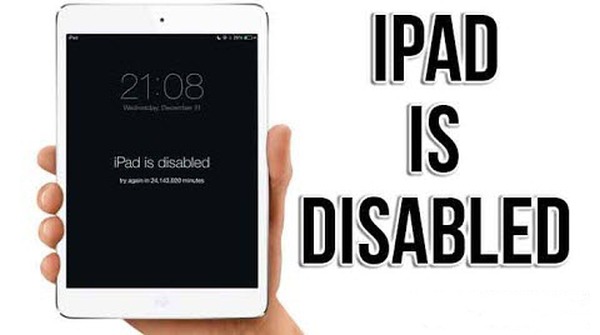 Sometimes you may find your iPad disable itself to prevent further intrusion tries if anyone else intends to hack the passcode. The same case does happen when your iPad got stolen or lost. After too many times of incorrect passwords entering, the security features on the iPad will help to protect your privacy. The iPad will firstly be disabled for one minute. If you type in a wrong passcode again, it will become disabled for five minutes. If continue entering the wrong password, the iPad will eventually be disabled entirely. Generally speaking, the only solution you can opt for when your iPad has become disabled permanently seems to be resetting it to factory settings, which is actually helpful to protect your private information. However, there are still other feasible ways to fix a disabled iPad. Simply read on to learn how.
1. Fix Disabled iPad without iTunes
Here we will introduce an easy way to reset your iPad using iCloud, on the premise of you have set up "Find My iPad" on your device before. This feature offers a solution to reset your iPad remotely. Sometimes your iPad may actually become disabled for the mistaken passwords typed in by the children, this solution is able to be used to reset your device. Here's how to fix disabled iPad without iTunes.
Step 1. Open the official site of iCloud (www.icloud.com) and then log into your iCloud account as required.
Step 2. Tap on the Find iPhone option.
Step 3. Just click on the All Devices button. Now you can choose your disabled iPad from the lists of all the linked iOS devices displaying in the window.
Step 4. Tap on the Erase iPad link and your iPad will be restarted by restoring it to factory settings.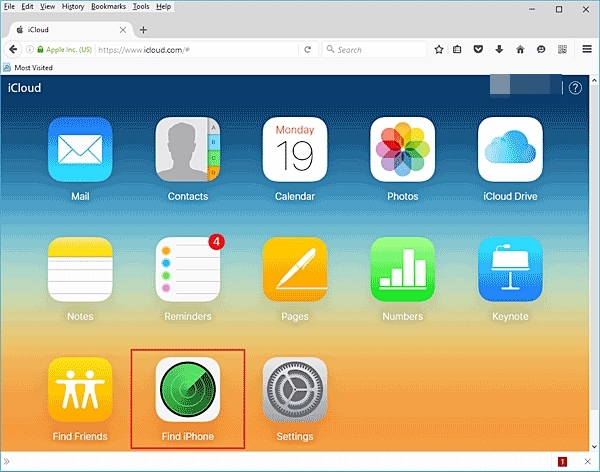 2. Fix Disabled iPad with iTunes
Some users may wonder what should they do if they haven't enable the Find My iPad feature on their devices previously, there's no need to worry as we are going to specify another way in this section and show you how to fix a disabled iPad with iTunes. Of course, the method only works under the circumstance of you have synced your iPad with iTunes in advance. It's advisable to restore your iPad from iTunes backup for the reason that your device will be restored completely. Now just follow the instructions below.
Step 1. Connect your iPad to the computer and lunch iTunes. You may need to check for update on it.
Step 2. Click on the device option and go to the Summary page of it.
Step 3. Tap on the Restore iPad button and confirm on the pop-up message.

3. Fix Disabled iPad with Recovery Mode
If you can't recall your iCloud account info or haven't backed up your iPad to iTunes previously, then you may rely on this solution to fix the problem. Placing your iPad in recovery mode is useful to restore it entirely. Before starting, what you need to do is to force restart your device. You may go through this process following the steps below.
Step 1. Press and hold the Sleep/Wake button of the iPad for around 20 seconds.
Step 2. Wait for several seconds after your iPad shut down. Then press the Sleep/Wake button again.
Step 3. Since your iPad may freezes at the Apple logo currently, it's time for you to proceed with the operations mentioned in the next paragraph to restore your iPad.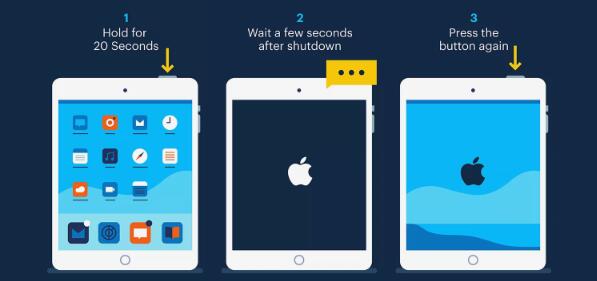 Now let's focus on the detailed steps on how to fix disabled iPad with iTunes by setting your device in recovery mode.
Step 1. Connect your device to the computer with a USB cable. Open iTunes if it does not launch automatically.
Step 2. Press and hold both the Sleep/Wake button and the Home button in the mean time and keep holding until you see the connect to iTunes screen shows up.
Step 3. Now a prompt may appear on the interface. Just tap on Update the iPad option. Wait for a while as download the needed files may cost some time.
Step 4. When it completes the update, you may need to go through the iPad setup process, which is totally the same process as when you first got the iPad.
Bonus Tip: What if the Data on your iPad Got Lost After Fixing?
You can certainly fix disabled iPad without iTunes or with recovery mode, however, when you eventually fix the annoying issue and are suddenly stuck on another new coming problem, data loss, then what should you do at this time? In fact, there's an efficient iOS data recovery tool which is designed to rescue lost or deleted data from your iPad, iPhone or iPod touch in the fastest speed called TunesKit iPhone Data Recovery. It is capable of retrieving up to 20 files from your iOS device including photos, videos, notes, calendars, Safari history, iMessages, WhatsApp data and more. It is easy to recover the data from a disabled iPad using this software if you already have iTunes or iCloud backup file for the reason that this program can recover lost data from iTunes/iCloud backup selectively and allow you to preview all the files before recovery.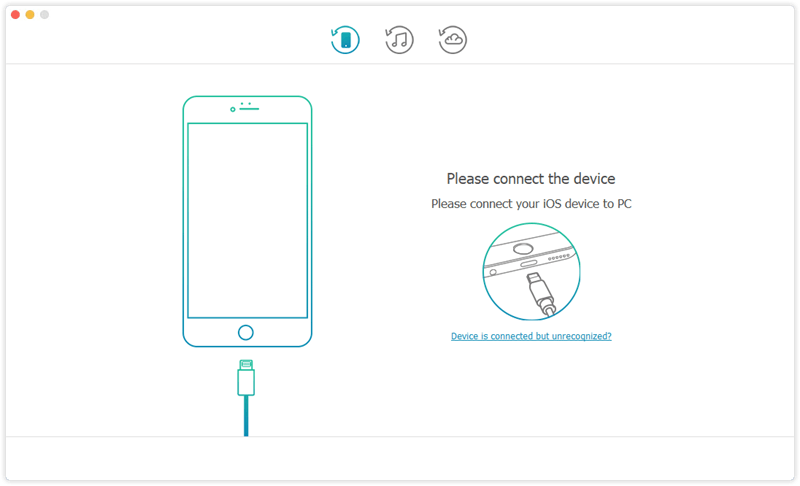 See Also: How to Recover Lost or Deleted Data from Locked iPad
The Bottom Line
The above are all the contents about the real fixes on how to fix disabled iPad without iTunes or with iTunes. Next time your friend feels headache about the problem of disabled iPad, you may probably share this post to him/her to help solving the issue. In addition, any data loss problem occurred under different scenarios such as iPhone stuck in recovery mode, iOS upgrade failure, water damaged or others, TunesKit iPhone Data Recovery will always be the best solution to get back the data lost or deleted. Just download the software and give it a try now.

Brian Davis has covered tech and entertainment for over 10 years. He loves technology in all its forms.