Have you ever run into this kind of trouble before? You try to restore or update your iPhone with iTunes, and suddenly a notification pops up, saying that the iPhone cannot be restored or updated due to iPhone error 4013. It is always agitating to encounter iOS issues of this kind, which hinders the usage because you cannot either experience the latest iOS or solve certain problems that you are intended to tackle by restoring your iPhone.
To deal with the iPhone restore error 4013, I did some researches and tests and provide 5 solutions for you. Since this iPhone restore error may also occur in iPad and iPod, the solutions in this article also work for error 4013 on them.
1. Fix iPhone Error 4013 by Ensuring the Perfect Connection
Only Made for iPhone/ iPod/ iPad cables and adaptors can ensure the perfect connection. If you are using your computer to update or restore your iPhone when iPhone could not be restored error 4013 happened, then the cable or adaptor you are using are possibly culprits.
To check whether you are using the Made for iPhone/iPod/iPad cable and adaptor, follow the steps below using the current cables and adaptors:
Step 1
Connect other iDevices with your computer and see if the error 4013 notification pops up. If it occurs again, then these two accessories may not be designed for Apple devices.
Step 2
Connect other iDevices with other computers. If the error 4013 warning still shows up, then it is possible that the accessories are not a Made for Apple ones.
Step 3
Switch to a Made for iDevices USB cable and adaptor and see if the notification appears again.
If the error notification shows up in any one of the 3 tests above, you may consider switching to a set of Made for iPhone/ iPod/ iPad cable and adaptor.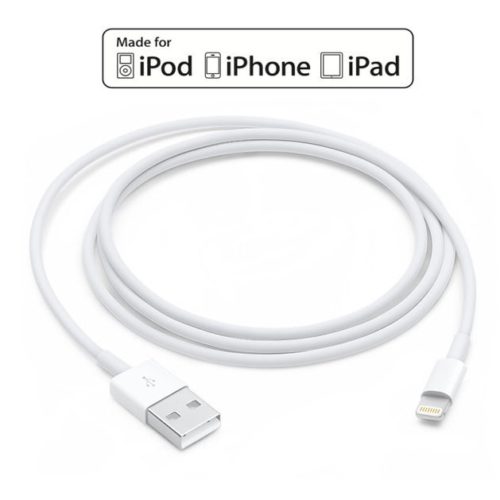 Also, it is important to make sure the port is not covered with dust or other matters, because an uncleaned port can obstruct connection.
2. Fix iPhone Error 4013 by Updating iTunes to the Latest Version
In many cases, the older versions of iTunes are the main cause for iPhone could not be restored error 4013. Update iTunes on both your phone and computer to the latest version will eliminate this cause.
To update iTunes on your computer:
1) Open the iTunes and find the "Help" menu, where you can see the "Check for Updates" button.
2) Click on it, and iTunes will automatically check for the latest version. If there is a newer version, simply updating it.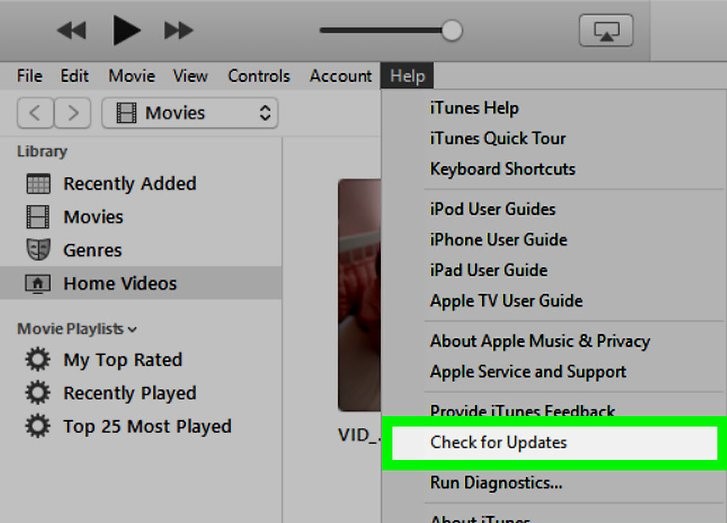 Now with the latest iTunes, updating or restoring your iPhone would succeed.
3. Fix iPhone Error 4013 with TunesKit iOS System Recovery
Should the previous two solutions fail, then the cause could be that your iTunes is corrupted or glitches. This is a grim situation because to fix iTunes on your phone you need to restore your iPhone with the PC/Mac iTunes, which means your personal data will be erased.
Fortunately, there is another option - TunesKit iOS System Recovery, an iOS system recovery tool. Though it costs a small amount of money, the software will definitely make your iTunes back to normal.
TunesKit iOS System Recovery is probably one of the best iOS system recovery software. Its provider guarantees to solve 30+ iOS issues, including iPhone error 4013. Most importantly, your data will remain intact after the recovery, and the problem you initially restore your phone to resolve might get fixed in the process.
The rest main advantages of this software as well as its free trial downlinks are listed below.

TunesKit iOS System Recovery Key Features
Resolve 30+ iOS issues and iTunes glitches
User-friendly interface
3 quick steps to finish the whole operation
No data loss in the Standard Mode
Lowest price among similar products
Tutorial of using TunesKit iOS System Recovery
This tutorial will tell you how to use TunesKit iOS System Recovery exactly, and it would be better if you can download the software and experience it yourself.
Step 1
Open TunesKit iOS System Recovery and connect your iPhone to the computer (make sure the connection is fine in advance). Press the Enter Recovery button to let your phone enter the recovery mode, then just click the Start button to begin.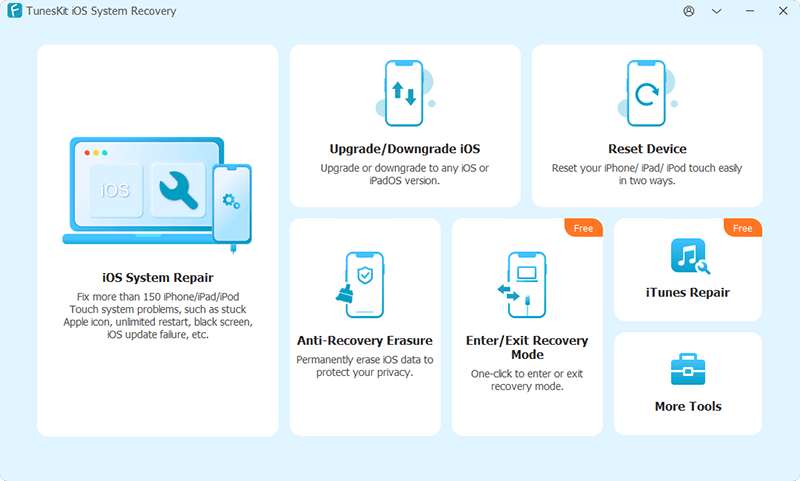 Step 2
Click the Standard mode to fix error 4013 without data loss. Be aware not to choose the Advanced mode because it will erase all your personal data.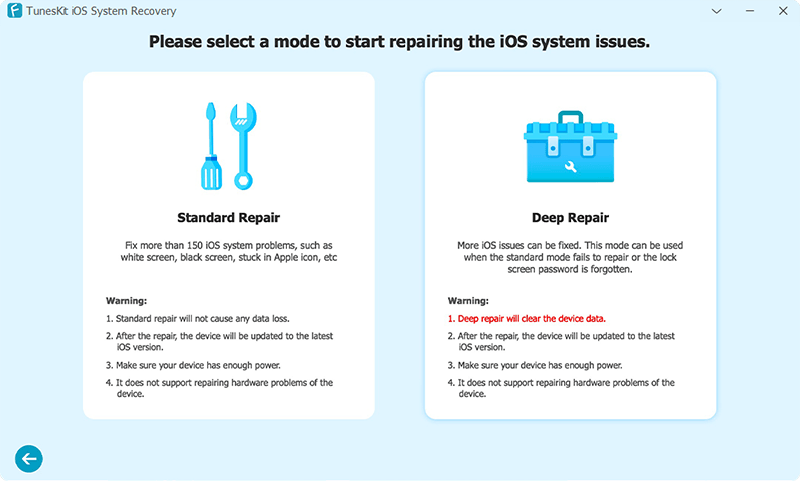 Step 3
In the Download Firmware Package interface, check all the info of your device and click the Download button to download the firmware suitable to your device.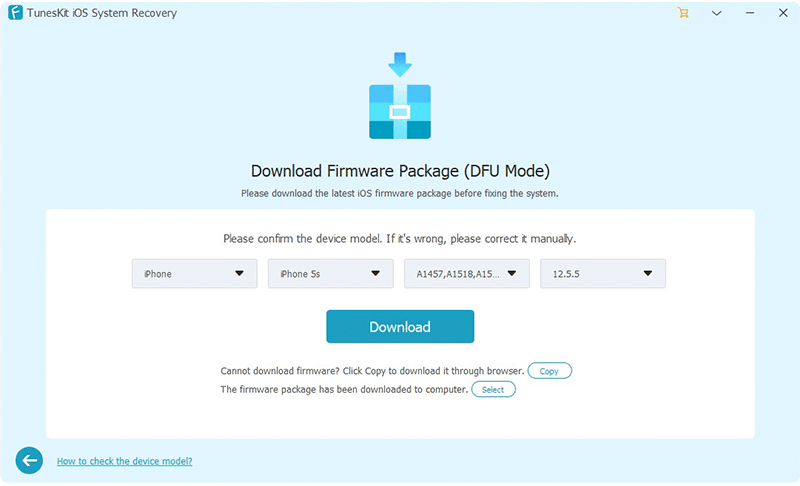 Step 4 Click the Repair button to start fixing the iOS system. Be careful not to disconnect the device with your computer or it might brick.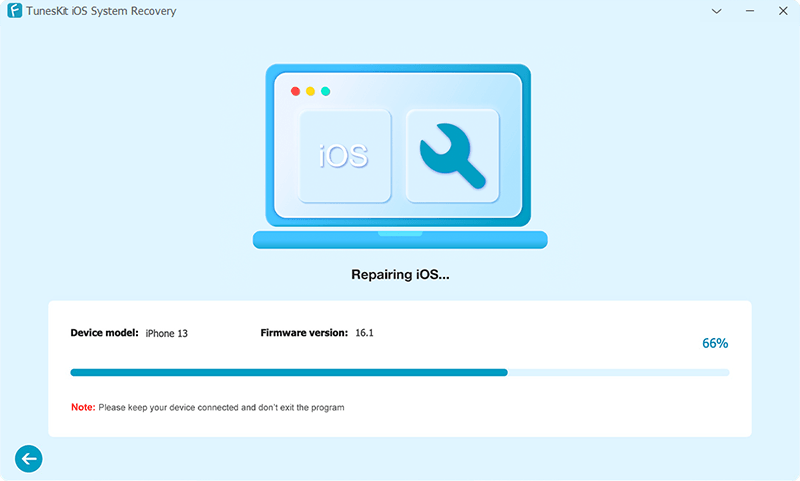 4. Force Restart to Fix iPhone Error 4013
It would be surprised how many issues a simple restart can eliminate. Sometimes the error is just a small iTunes glitch, and after a restart the update will function as usual. However, to achieve a complete restart, you need hard restart so that the glitch will actually disappear. The way of hard reboot varies among different models of iPhone, so it would be better to search for the hard restart method matching your model of iPhone on Google.
5. Resort to Apple Official Support to Resolve iPhone Error 4013
We have seen similar guide telling people to factory reset their iPhones to solve error 4013, but I strongly oppose users to do so because factory reset will erase all precious personal data. If the previous solutions do not succeed, then asking for Apple official customer service for support would be the best solution. The professional technician of Apple will provide you with ultimate and safe solutions.
Conclusion
Through with all these suggestions, fixing iPhone error 4013 is still an exhausting and time-consuming experience. That is why in the third solution I recommend you to use TunesKit iOS System Recovery to boost efficiency and to solve the very initial problem you encounter. At last, I sincerely hope that this article helps and your iPhone would back to normal.

Brian Davis has covered tech and entertainment for over 10 years. He loves technology in all its forms.