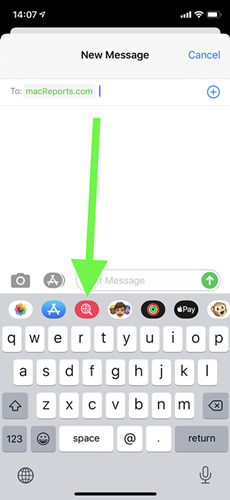 They are here for all the good reasons. GIFs get us great results! With animated GIFs, you can cram a set of frames by animating any image into a single file. The result is an easy way to forecast dynamic content for online communication. Using animated GIFs is fun and a quick way to relay your message.
But it so happens that sometimes, animated GIFs suddenly refuse to work. There are various reasons for such mishaps. A recent upgrade, software crash, or physical damage may explain why are GIFs not working on iPhone. Don't worry if you are in this dilemma, check out the following possible fixes to get your GIFs working.
Solution 1. Disable the Reduce Motion Function
The first tip to solve GIFs not working on iPhone is to disable the reduce motion function. This function is designed to limit the screen movement and save the battery life of your phone. However, it normally reduces some functions such as limiting the animated GIFs.
• Click on the 'Settings' option and pick on the 'General' tab;
• Then select the 'Accessibility' option and scroll down to the 'Reduce Motion' option;
• Check if it's enabled. If so, click to turn it off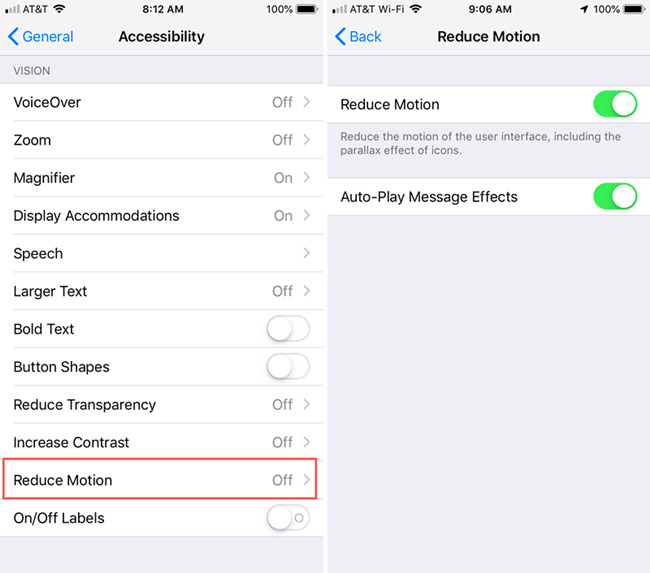 Solution 2. Turn on the #images Function
If the #image function is off, you are likely to experience GIFs not working on iPhone iOS 13 or other versions. You have to enable this function before using it.
• Navigate to the 'Settings' option and then click on the 'Cellular' tab;
• Click on the '#image' option to switch it on. It should work, but in some cases you may find GIFs not loading on your phone. If so, try the next solution.
Solution 3. Re-add #images
Animated GIFs may not load to your phone for various reasons. Probably, the #images didn't add correctly. It may be a result of interrupted power supply, internet disruption or other reasons. So, you have to re-load them once more.
• To add #images, touch the 'Messages app' icon to run it;
• Check for the app drawer from where to retrieve your #images;
• Click on the "+" icon within the 'Messages' interface;
• You can then add images by tapping the '#image'.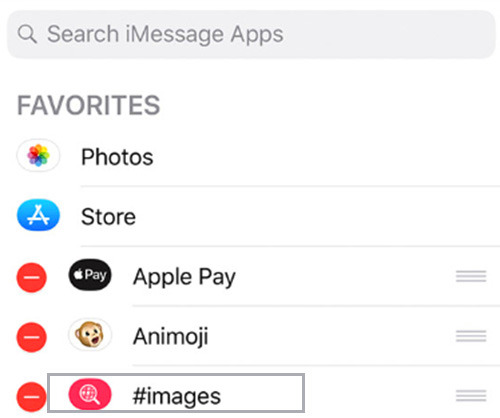 Solution 4. Restart the Messages App
A refresh of your App is as good as a new installation. Restarting the 'Messages' App will help eliminate many background activities that could be hindering animated GIFs from not working on your iPhone.
• Double-tap on your phone's home button and populate the recently used apps;
• Once you locate the 'Messages' app, swipe it upwards. This should close the app;
• After a few seconds, open the 'Messages' app and check whether your phone's Animated GIFs are back to normalcy.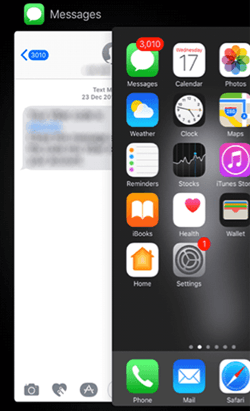 Solution 5. Free up Memory Space
Clearing your phone's cache is a quick way to create more room for the important stuff. You could be experiencing animated GIFs not working on iPhone because of limited space and inadequate speed. To clear the cache;
• Open the 'Settings' and scroll down to the 'Safari' option;
• The 'Safari' tab will populate several options, tap the 'Clear History and Website Data';
• Then once a pop-up appears for confirmation, tap on the 'Clear History and Data' to confirm your action.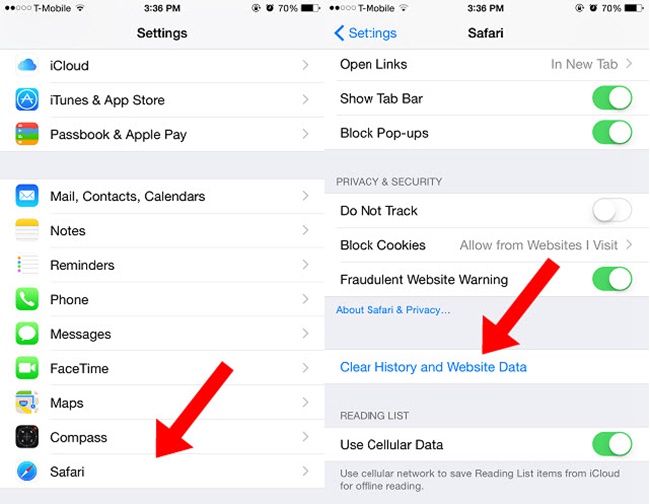 Solution 6. Reset Your iPhone's Language & Region
Most phones maintain their country of origin's language. So, with a country-specific function, it automatically operates in that language. So, when some people echo why are GIFs not working on my iPhone, it's high time to understand that changing the region to the current country of the user is recommended.
• First, click on the 'Settings' then scroll down to tap on the 'General' option;
• Next, choose the 'Language & Region' option to change the settings as per your region. You'll also add in the correct 'Language' from the available options.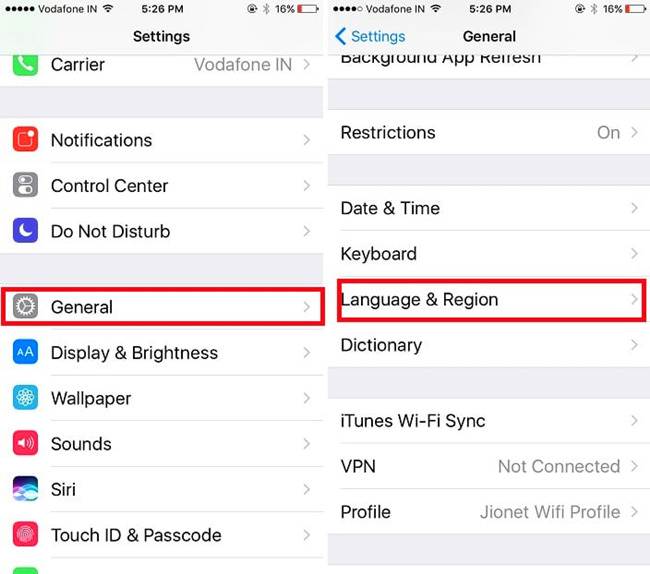 Solution 7. Update iOS
At times, it could be that your phone's operating system is slowing down certain operations. Upgrading your phone to a later version will help solve GIFs not working on the iPhone problem.
• Open the 'Settings' option and then tap on the 'General' category. Next, click on the 'Software Update' option;
• Check for available updates then tap on the 'Download and Install' option. Let the update continue untill completion.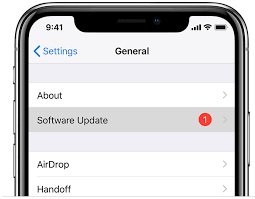 Solution 8. Restore Your iPhone to Factory Reset [Data Loss]
This is another powerful mode of fixing GIFs not working on iPhone. Resetting your phone will help clear any bugs that are currently present in your device's software.
• From the 'Settings' option, click on the 'General' category;
• Then tap on the 'Reset' option and select the 'Erase All Content and Settings'. This will return your phone to its original state.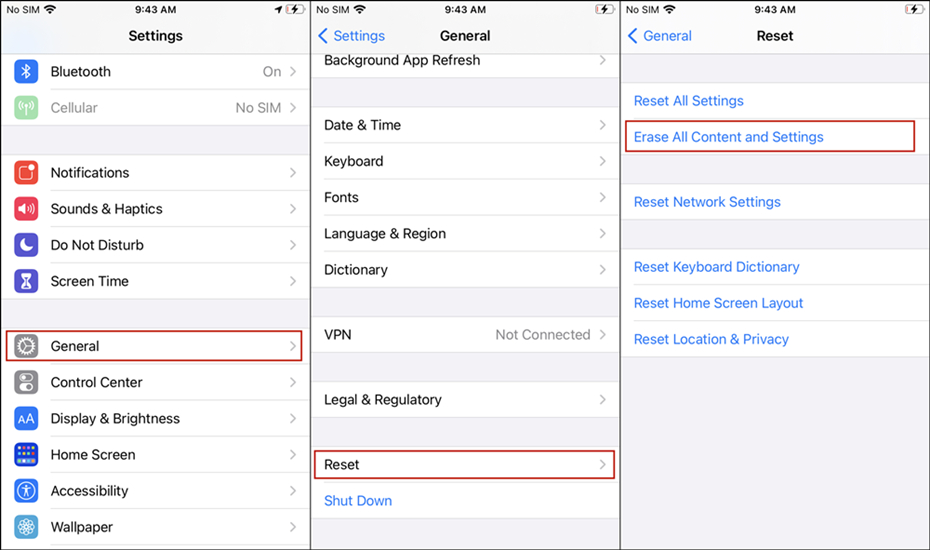 Solution 9. Fix GIFs Not Working on iPhone Without Data Loss
Remember that in the process of all these solutions, your data could accidentally get deleted. Opting for a solution that will save you any data loss is worth the take. TunesKit iOS System Recovery is a repair tool that will help you fix many iOS issues. It can fix DFU Mode, Apple Logo, Frozen Screen, White Screen issues, and much more. When you experience GIFs not working on iPhone problem, it gets you covered.

TunesKit iOS System Recovery Key Features
Resolve over 50+ iOS problems, including GIFs not working issue
Recover iOS to normal with 3 quick steps
It won't cause any during the process
Freely enter or exit the recovery mode automatically
Bypass iTunes errors, downgrade iOS version to the lower
Follow these steps to use TunesKit iOS System Recovery and fix GIFs not working on iPhone issue efficiently.
• Download TunesKit iOS System Recovery from the link provided above and then install it on your Mac or PC computer. Open the program and then connect your device to the computer;
• Next, select the repair mode that's either the 'Standard' mode or the 'Advanced' mode. But in most cases, the Standard mode will help you fix GIFs not working issue without data loss;
• Verify your iOS device info and download the firmware package. Finally, hit the 'Recover' button to fix the issue immediately.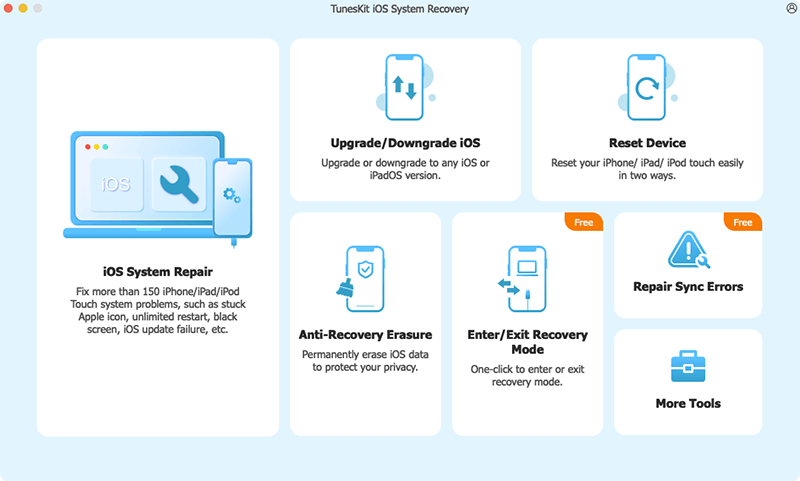 Conclusion& Suggestion
Experiencing animated GIFs not working on iPhone issue may hinder you from expressing yourself as you tweet, make team announcements, or market via email. There is an in-depth message that GIFs carry other than ordinary Messages. These top solutions are good to get you off the hook. But remember that data loss is another serious issue. Several tools like TunesKit iOS System Recovery are helpful when it comes to fixes without data loss. Try it for free!

Brian Davis has covered tech and entertainment for over 10 years. He loves technology in all its forms.