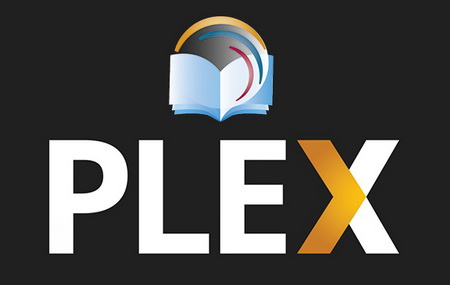 "My iPhone is running out of space, I wanna know if it is possible to stream Audible audiobooks from the Plex Media Server directly instead of downloading the files to my iPhone?"
A lot of people use the Plex because it's one of the best Media Server available to stream digital media content quickly and efficiently. The best part about this tool is that you can easily combine all your media files such as common videos, music, audiobooks and stream them anywhere. But that is not the case for Audible AA/AAX files. Here will continue to explore the reasons and offer the solution the solution to it.
Why You Can't Stream Audible Audiobooks from Plex Media Server Directly
There are two main reasons why Audible audiobooks can't be streamed from any streaming media players or streaming boxes.
1. The Audible Cloud manager is only available on Windows PC so far, not for any third party media player or devices. That means there is no such an app for Plex yet and it is impossible to stream Audible books directly from Audible server.
2. Another reason is that Audible audiobooks are encoded in a particular format AA/AAX format with the FairPlay DRM protection. Even if you can upload them to a media server, they won't be detected or recognized.
Convert Audible Audiobooks to Stream through Plex Media Server
Considering the fact that Audible audiobooks are DRM protected and the format is not wildly used, we need to get rid of the DRM protection as well as transform the Audible format to another universal format such as MP3 or other formats which are supported by the Plex Media Server.
One thing you may ask is that what tool do I use for this? Would it reduce the output quality or takes lot of time? Just take it easy.
If you cares about the output quality and converting speed very much, I'd like to recommend you to use the TunesKit Audible AA/AAX Converter for Mac/Windows. This is a tool offers a simple way to convert Audible audiobooks to common formats that can be used anywhere. The full version costs a couple of dollars which is not cheap though. But it is totally worthwhile for its powerful features and high performance. What makes it great is that a totally trial version is available, users can simply try it out before buying. Also, if there is any technical issue happened, you can always get 24/7 fast technical support. Of course, 30 days money back is guaranteed too.
Quick Instruction to Convert Audible Audiobooks to Plex
1

Load Audible AA/AAX files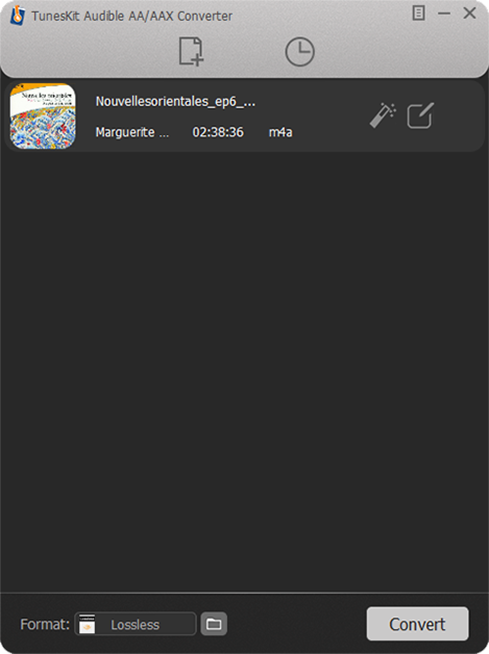 First, download your content and then save the tracks to your computer.Once that is done, you need to add the drag and drop the Audible audiobooks to the Audible Converter.
2

Set the output audiobooks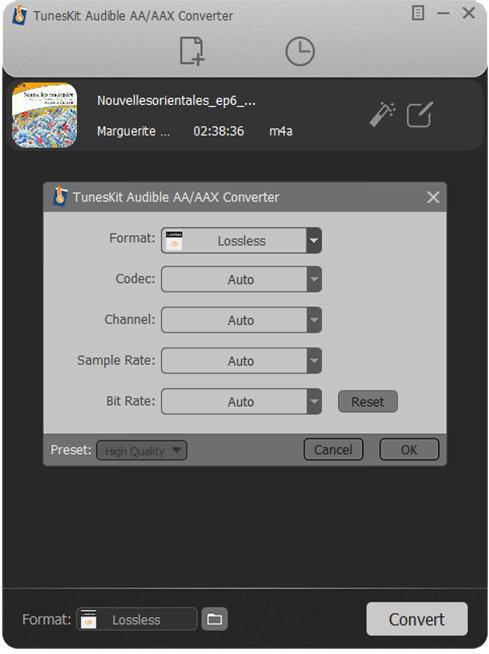 Plex supports the audio files like AAC, ALAC, FLAC, MP3, M4A, WAV. You can modify the output format to MP3, M4A and so on. MP3 is an most universal format and works everywhere. The only drawback is that it doesn't support chapters. If you want to keep the chapters, you'd better choose M4A In addition, you can split the Audible files and change the output audio parameters like the audio volume, speed and so on.
3

Remove DRM from those audiobooks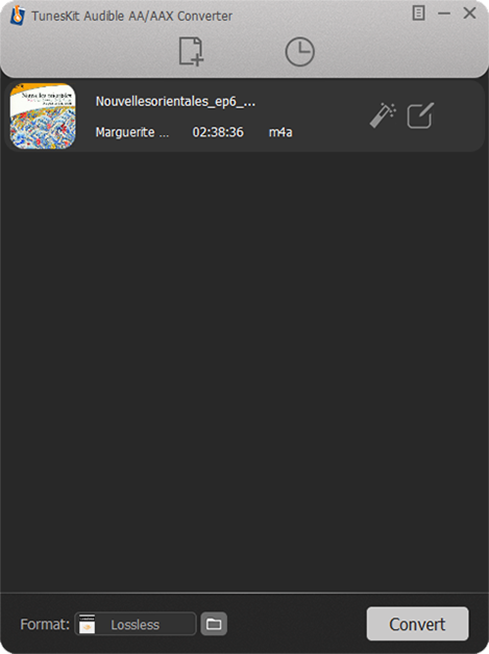 Just one click to initialize the converting process, the DRM will be removed and the format will be encoded at the same time. It supports the batch converting feature with up to 100X speed, so even if you have hundreds of files, it takes only a few minutes.
Setup Plex Media Server to Stream the Converted Audiobooks
After getting the DRM free audiobook files, you can start to play them from the Plex Media Server. Here are the steps to setup it:
Step 1: Download and install Plex Media Server. You can sign in the Plex account to start downloading and installing. After that, your computer will become a media server automatically.
Step 2: Import the converted audiobooks to the Plex. You can open the media server and then follow the screen instruction to browse your audio files to upload.
Step 3: Install the Plex client app to your destination devices. If your destination device such as the Xbox, PlayStation, App TV which have already have the Plex, you can skip this step. The apps are all free to download, however, some premium features may be required to subscribe to a premium membership to use.
Step 4: Start to enjoy the converted MP3 audiobooks. Usually if your destination device such as iPhone and the Plex Media Server are connected to the same network, the audiobooks should show up on your Plex client app and you can click any files to start to play.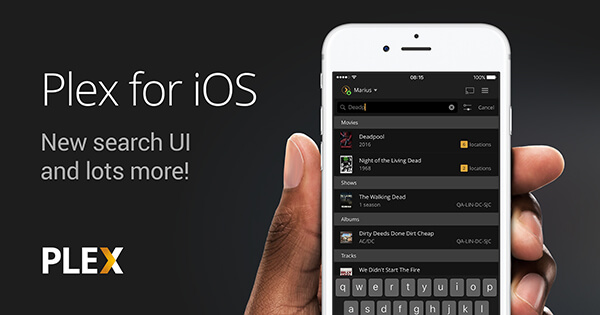 Summary
So the answer to the question can you stream audiobook on Plex Media Server is a big 'Yes' if you can remove the DRM protection.While it can be a dilemma a to add your audiobooks to the Plex Media Server at first, the TunesKit Audible AA/AAX Converter makes the process simpler and easier for you. After removing DRM, access to the Audible audiobooks anywhere in your home will be a single step. All you need to do is to take your time install the Plex Media Server and then install the Plex client app on your mobile devices.
Remember that the Plex mobile app for Android or IOS may charge a few dollars to stream all media files anywhere. Anyway, Plex does offer multiple options to stream audiobooks from many devices such as the Xbox, PlayStation, WD TV, Android TV, Roku etc. for free.