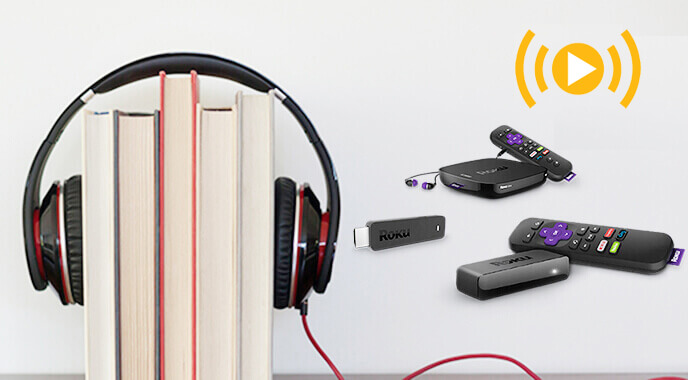 There has been a general interest among many users to stream Audible audiobooks on Roku when they are doing mundane work at home, relaxing in the couch and so on. They think that life will be easier if it is possible to experience audiobooks via Roku instead of using the computer or other MP3 players. However, as of right now, the Roku is still not Audible ready. Neither an Audible channel nor a compatible player for AA and AAX is available for streaming Audible books . The Audible state that they are working hard on making all existing devices compatible and don't know the estimate time yet. But no worries. If you are hurry to enjoy Audible audiobooks on Roku now, you can follow this tutorial to learn more about Audible files and find the alternative way.
How to Convert Audible Files to Roku Compatible Format
Though we can't create a new channel or a new media player, we can transform the Audible files itself. As we have already known that it is the Audible audiobook formats AA and AAX which cause the Roku Media Player failed to play them, the best way is to change them to a new compatible format. Typically, Roku supports video, audio, playlist and image files. As for the Audio files, they include AAC, MP3, MMA, FLAC, PMC, AC3, DTS, ALAC and more. By converting Audible audiobooks to one of these new formats, they should be played well on Roku Media Player.
You may worry if it is too complicate to do that. But it is so easy. Basically you just need to do a drag & drop and several clicks by a gorgeous TunesKit Audible AA/AAX Converter for Windows/Mac. It is specially designed for getting rid of DRM from Audible audiobooks so that to play on any popular players, hot devices etc. With it, you can quickly break DRM from Audible audiobooks and choose a new compatible format you want to convert your Audible audiobooks. The reason why I recommend TunesKit software instead of other software is due to that it runs at a surprisingly 100X faster speed and output quality is lossless. You can download the totally free trial version to evaluate it as well and you will see what I mean.
Steps to Strip DRM Protection and Play Audible Files on Roku
Unlike other Audible tools which may require you to authorize the files before converting, TunesKit Audible AAX Converter can skip the step to convert straightforwardly. In case you are still a little confused on how do that, I will run the TunesKit Audible AA Converter to show it for you. The Windows version and Mac version have same features and similar interface, you can download either version you want to try. Here I will take the Windows version for example.
Detailed steps on how to remove DRM from Audible audiobooks:
1

Prepare Audible files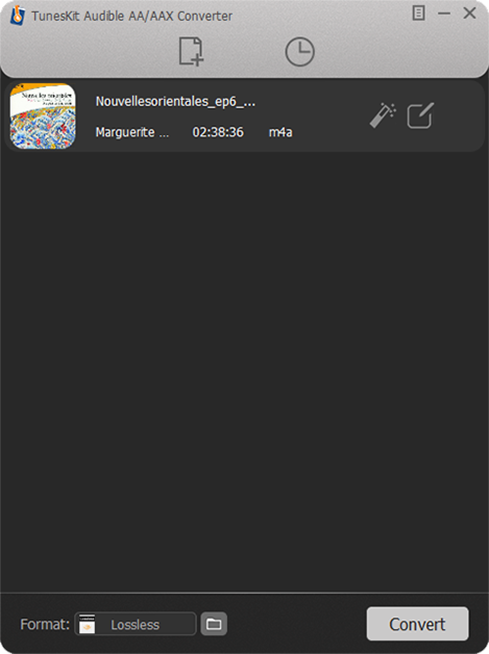 Before converting Audible files, you have to download them first. If you are on a Mac computer, you can download your Audible audiobooks by iTunes directly. Else if you are using a PC, you have to install the official Audible Download Manager to help you. After downloading, please locate the AA or AAX files from your computer folder and drag them to the TunesKit Audible AA/AAX Converter in batch.
2

Customize Audible audiobooks for Roku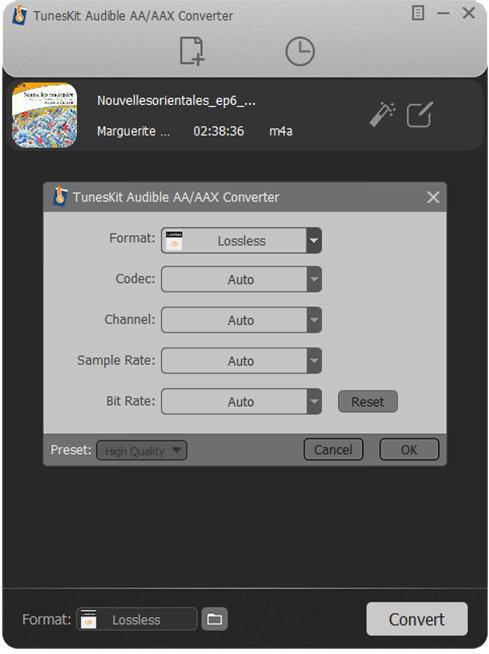 Then you can select a new output format for your Roku device. Please just pay some attention to the Roku compatible formats we have mentioned above like AAC, MP3 and choose one you want. I'd suggest you choose MP3 for its high quality and compatibility. It will help you save a lot of hassles if you want to play the output files on multiple devices. TunesKit Audible Audiobook Converter also offers a lot of other useful option to customize your output audio parameters like codec, channel, sample rate, bit rate, you might set it as you want or keep the default settings.
3

Remove DRM from Audible audiobooks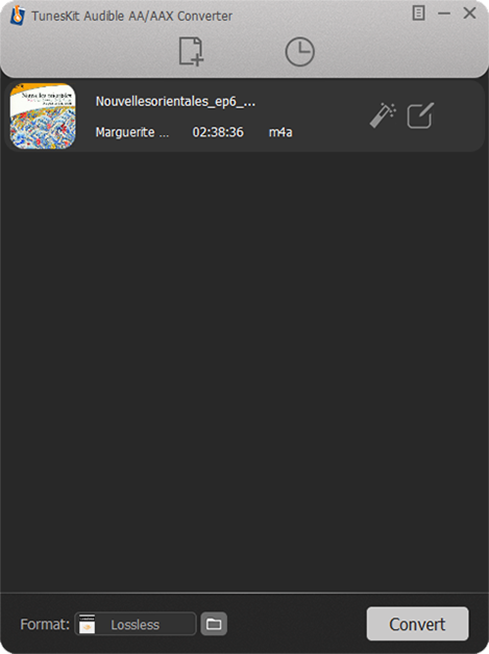 Next, you can click once to convert all the Audible files in batch. It won't be long even if you convert multiple files as the speed is 100X faster. When it is done, the DRM protection will be remove and the format will be changed to the new one.
4

Stream audio files on Roku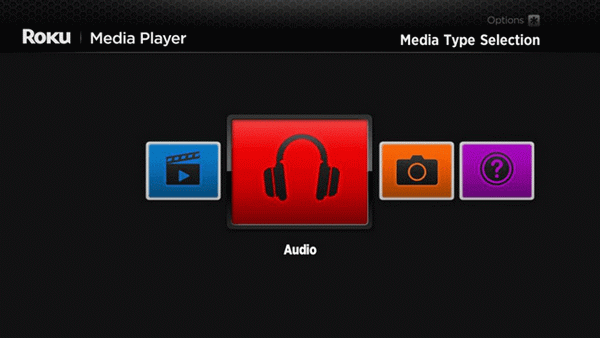 Finally, you should have already get the Roku compatible audio file now. To stream the converted audiobooks on your Roku, you just need to copy them to a USB drive and plug in the USB to your Roku's USB port (if available) or put them on a media server on your local network. Then launch the Roku Media Player from your Roku device and browser the audiobook file you want to play.