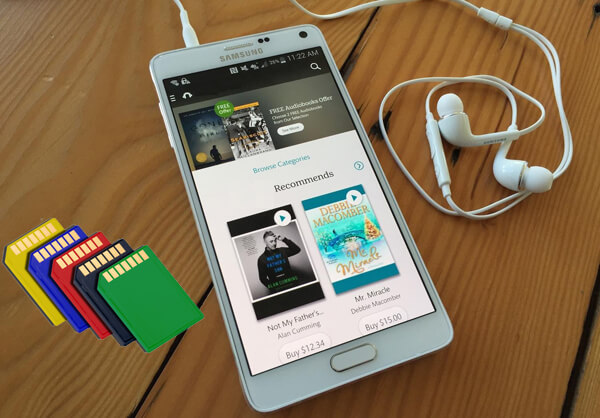 "I usually download and listen to Audible audiobooks on my Android mobile phone through the Audible manager without any errors. However, recently my phone is running out of space. It keeps prompting me the warning that 'insufficient space, please delete some unnecessary items'. I really don't want to lose my precious Audible audiobooks. Is there a quick way to move Audible files to SD Card to continue to listen to them? " Question from Sienna Clark.
It is common that nowadays audiobook files offer much more enjoyment to us while taking up more and more space in our devices comparing to eBooks. Good news is that most mobile phones are compatible with SD Cards. By inserting an SD Card, we can extend the phone internal memory to a big volume. If you are an Audible audiobook lover, you can continue to read this post to transfer Audible audiobooks to an SD card.
Move Audible Files to an SD Card from the Audible Manager Directly
The official way to play Audible audiobooks on mobile devices is through the Audible Manager. If you have already installed Audible Manager on your phone, you just need to change the download folder on the settings on Audible Manager. Before you get started, please make sure you have already inserted an SD card to your phone and then you can refer to the following steps:
1. Tab the icon to launch the Audible app on your mobile phone.
2. Press the hamburger menu at the top left corner of the screen and choose 'settings' menu.
3. Click the option 'Download Settings', you will see the option to change the 'Download Location'.
4. You can then swap the download folder from the internal memory to the SD card. When it is done, the new Audible files will be saved to the SD Card automatically. Note: For the already downloaded Audible audiobooks, you may not transfer them directly. If you really want to d that, you might delete them from the internal memory first on your phone and then redownload them again to the SD card.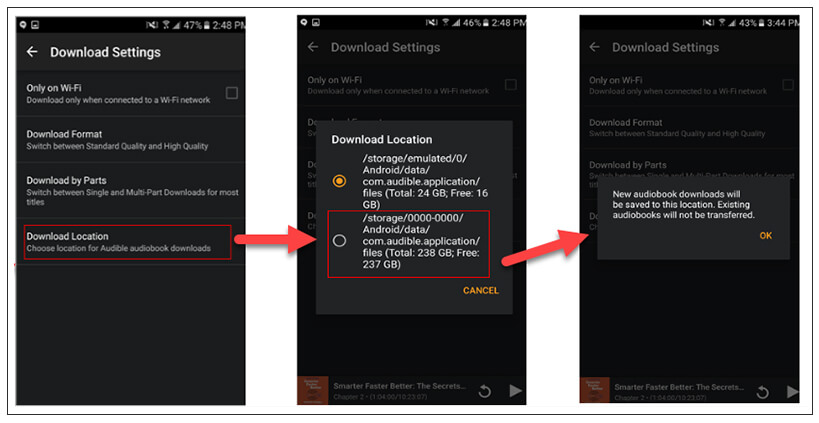 Best Way to Move Audible Audiobooks to SD Card by Converting Audible Files
The way above does work somehow for the users who mainly listen to Audible files on one mobile phone. But it may not work for users who have multiple mobile phones or devices especially for the users who listen to Audible audiobooks across different devices like mobile phones, computers and so on. So is it possible to copy and paste the Audible files to move to SD Card? The answer is possible. However, since the original Audible audiobooks are in a proprietary format AAX or AA, they may not be playable after transferring. Hence, you need to remove the DRM protection and convert the Audible AAX or AA to a universal music files such as MP3, WMA, AAC etc. before moving them to an SD card.
TunesKit Audible AA/AAX Converter for Windows/Mac is a renowned Audible audiobook converting tool to remove DRM from Audible files and transcode the audio files. It is well-designed with powerful features yet the operating process is pretty simple. To find out how does it work, you can simply download the right version to your computer to try it out.
How to convert Audible audiobooks before transferring to SD card:
1

Prepare the Audible files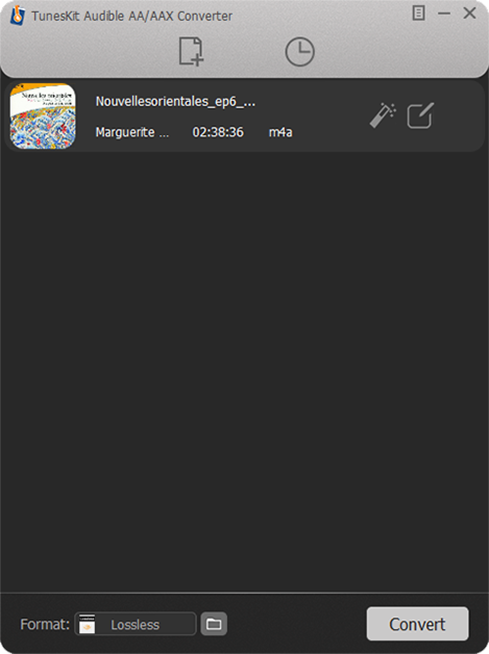 Before converting the audiobooks, please make sure you have download Audible files from Audible Download Manager and then locate the AA or AAX media files from your computer folder. Next, you can simply drag and drop the Audible files from the computer folder to the Audible audiobook converter screen or you can click '+' button to locate and select the Audible files as you want.
2

Customize audible files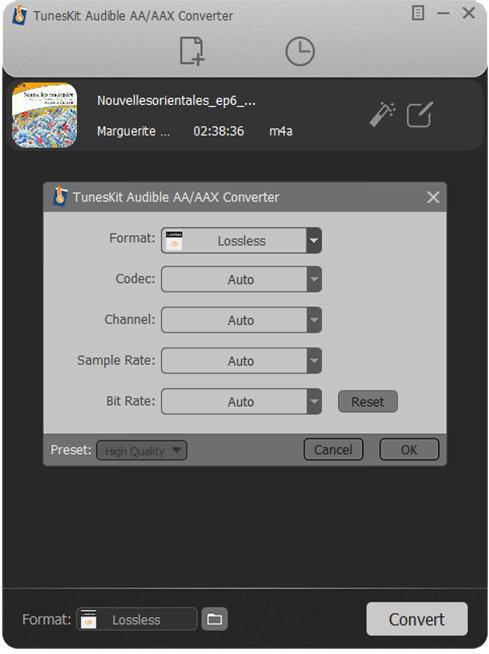 TunesKit Audible Audiobook Converter offers many output format options such as AAC, MP3, WMA, FlAC, WAV, OGG, etc. Please just pick up one output format you want to convert the videos for your SD card. Personally I'd recommend you to choose MP3 which is a most popular music format and it is compatible with almost any devices. Besides the format, you can also customize the volume, speed, pitch for the output files too.
3

Convert the Audible audiobooks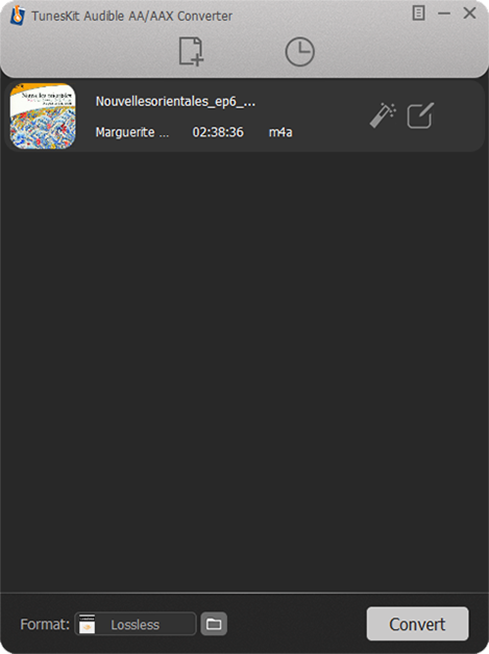 Finally, you can click 'Convert' button to make all the changes take effect. Audible converter will convert the Audible files at a 100X faster speed. It takes only a few seconds for multiple files. When it is done, you can copy the audible files to an SD card by a card reader and then insert it into any compatible mobile devices for playing.