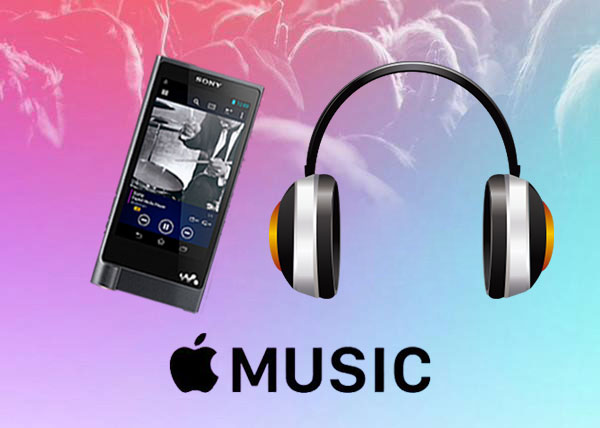 Sony Walkman has been always recognized as the synonym of portable music player since the first release of cassette Walkman in 1979. There are different types of Sony Walkman had been released in the past over 30 years. Until now, though cassette, CD, MD Walkman were discontinued, many MP3 Walkman still exist and some of them are rated as the top MP3 players for dedicated audiophiles for their luxurious appearance and incomparable audio quality. Some new models such as the NWZ-ZX2 even comes with Android streaming music apps Tidal and Spotify etc., allowing music lovers to enjoy streaming music online. However, none of them can play the Apple Music currently. In this tutorial, I will walk you through to find an alternative way to transfer and play Apple Music on your Sony Walkman MP3 Player.
What is Apple Music and Why it Can't be Played on Sony Walkman
Apple Music is a music streaming service developed by Apple company which owns a collection of over 30 millions song tracks. When you sign up the Apple first for the first time, you can get a 3 months free trial. By subscribing to the service, you can play any music you want through the Apple Music app or iTunes on iPhone, iPod or iPad etc. It works just like what Apple advertises 'All the ways you love music, all in one place.' , the entire music collection is at your fingertips.
But things will be different if you don't have an Apple device or a device which supports Apple Music app. You will be not able to play Apple Music in any other players or devices such as Walkman.That is because Apple Music M4P files are protected with FairPlay DRM. Under this mechanism, it requires the media files to be authorized by the specific DRM server before it can be played. Also, If you unsubscribe the service, all the music will disappear automatically, you don't really own the music. The second reason is that generally Sony Walkman only support formats WAV, AIFF, ALAC, FLAC, MP3, AAC and WMA etc. and the Apple Music format M4P is not on the support list.
How to Remove DRM from Apple Music to Play on Sony Walkman
While Tidal and Spotify are great apps to enjoy music on your Sony Walkman, sometimes you may still want to try other new things like Apple Music. To do so, you have to take the DRM off from the Apple Music and convert the M4P files to a more popular format for Sony Walkman. It seems like a rather complicated process, but it is fairly easy. Thanks to the development of TunesKit Apple Music Converter for Windows/Mac, now you can do that within a few minutes. Afters thousands of test by the customers, the software have been proved to be a most reliable DRM unlocker. Even if you have hundreds of songs, TunesKit Apple Music Converter Mac/Window can convert them in batch within one click.
Please just follow this quick tutorial to convert Apple Music for your Sony Walkman:
Step 1

Download Apple Music Songs on your iTunes library

After subscribing to the Apple Music, you can listen to any music you want, please just download the music you want to the iTunes library first.
Step 2

Start the software and load Apple Music files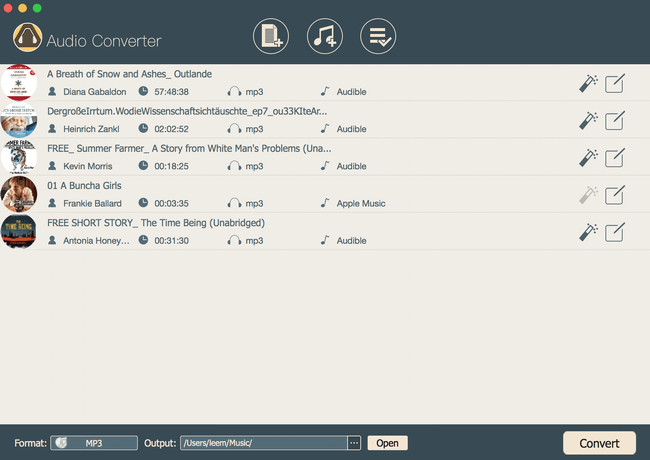 Simply launch the software and then click 'Add Files' to load all the M4P music files which are already in the iTunes library.
Step 3

Change the output format for your Sony Walkman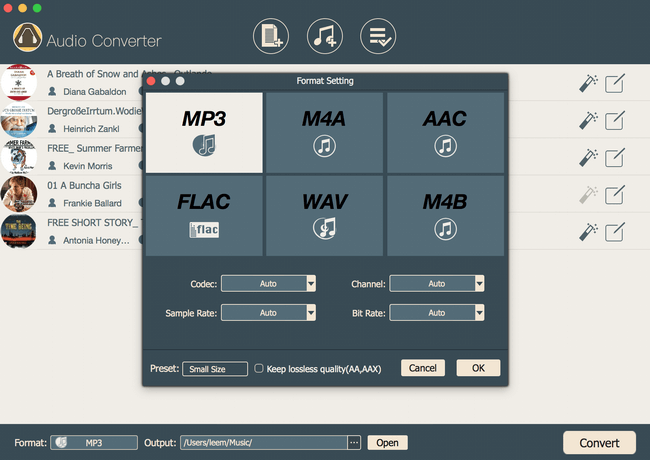 The software supports to convert M4P to DRM-free MP3, AAC, WAV, FLAC, M4A, M4B etc., you can select the format you want. Different Walkman may support different formats, but MP3 is a common format which works for any MP3 Walkman.
Step 4

Convert the Apple Music files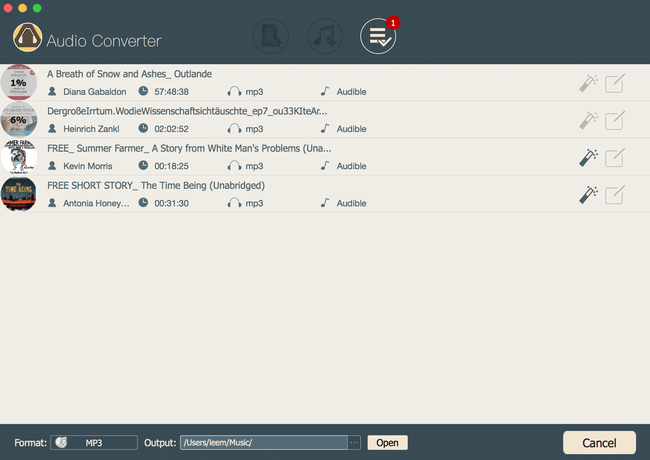 Next, you can click 'Convert', the software will get rid of the DRM protection from the Apple Music files and convert them to the common songs with the extension you selected.
Tips to transfer Apple Music to Sony Walkman:
In the end, you will have the DRM free Apple Music files backed up to the folder you specified. Even if you unsubscribe the service, you can still keep the music forever. To play the music on your Sony Walkman, you can transfer the Apple Music to your Sony Walkman in several ways. For instance, you can sync the Apple music via the Sony media manager software Media Go or Windows Media Player. They are very easy to use, you just need to follow the screen wizard to add the music, select the destination device and finally sync the music from computer to the Sony Walkman. Or you can opt to open the Walkman player folder on your computer to copy and paste the music to it straightly. That is it. When everything is done, you can enjoy the Apple Music in the Walkman player with beautiful natural sound.
More DRM removal tips for Apple Music