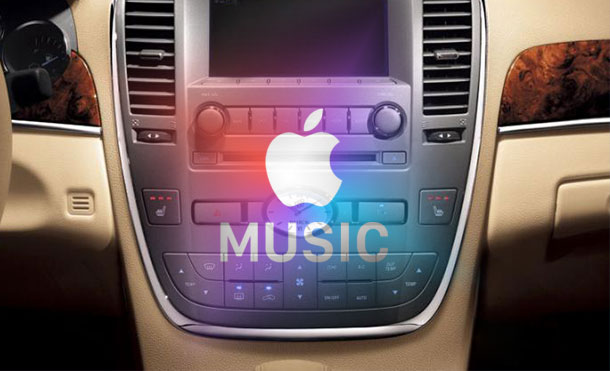 Listening to Apple Music in a car has been a very pleasant experience for most people. Many car owners prefer to listen to Apple Music when they are driving outside. With the high quality crystal-clear music, it can make yourself refreshed and reduce any annoyance and dullness during your trip or the commute between work and home. However, some car owners or music enthusiasts may not be so familiar with the car stereo and Apple Music. To help people to get better use of Apple Music on the car stereo, I will create some instructions about playing Apple Music in a car.
How to Play Apple Music in a Car via an iPhone
Apple Music is a library with tons of high quality music, by subscribing to the service, you can play any music you want with an Apple device like an iPhone or devices with the Apple Music app. As a car stereo usually doesn't count as an Apple device nor does it come with Apple Music app, so you can't access Apple Music directly. Following are the top four ways to stream music to a car stereo by an iPhone.
CarPlay: If your car supports the CarPlay App, you just need to connect your iPhone to a car stereo by a lighting cable , and then press the CarPlay app icon, it will help you access the CarPlay system and cast the Apps like Music, Audiobooks, Now Playing, Phone, Messages, Podcasts, Nex, Maps etc. from iPhone to the car stereo. Next, you can tap the Music app and choose the music you want to play easily. Please note only iPhone 5 or above supports CarPlay.
Aux input: If your car sound system doesn't have a CarPlay app, don't worry, most car stereo systems support Aux input, you just need to connect your iPhone to the car sound system with an Aux cable, then you can start to play Apple Music on your iPhone and it will stream the music to the car audio player.
Bluetooth: Sometimes if you don't want a cable connecting, you may also try to pair the iPhone to your car head unit through Bluetooth. When it is paired successfully, the media files such as Apple Music playing on your iPhone will be streamed to the touch-screen car audio system automatically.
FM transmitter: Or if your car system doesn't support Bluetooth, you can simply get a FM transmitter. After connecting it with your iPhone, it can help you transmit the music which is playing on your iPhone, then you can turn on the FM receiver on your car to receive and play the Apple Music.
How to Play Apple Music in a Car without Using Apple Music App
With an iPhone, you can enjoy Apple Music in your car in multiple ways, however, if you don't have an iPhone or devices with an Apple Music app, what can you do? Since Apple Music is a subscription which can only be played via Apple devices or Apple Music app, do you lose the privilege forever? Take it easy. What I can assure you here is that there is definitely another solution.
The main reason why the subscribed Apple Music can't be played in other devices/players is because they are protected by the FairPlay DRM copyright, as a result you can't edit/play/distribute Apple Music freely. To eliminate this annoyance, you can use an Apple Music DRM cracker to help you break the DRM and convert to universal audio files such as MP3. After that, there won't be any limitations. Among all the Apple Music DRM removal tools, I would recommend a special designed software TunesKit Apple Music Converter for Windows/Mac for its high performance and user friendly design. It can backup your online subscription Apple Music to local common MP3 music, then you can play them in your car easily without using an Apple device or Apple Music app.
Quick tips to remove DRM from Apple Music for playback in a car
1

Add Apple Music files to the software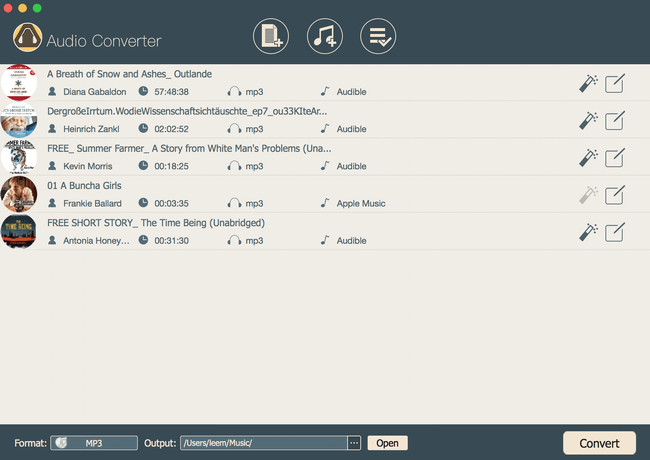 You can click 'Add Files' on the software screen to find the Apple Music which you already downloaded on your iTunes library and then select the music you want to convert.
2

Set the output format to a universal format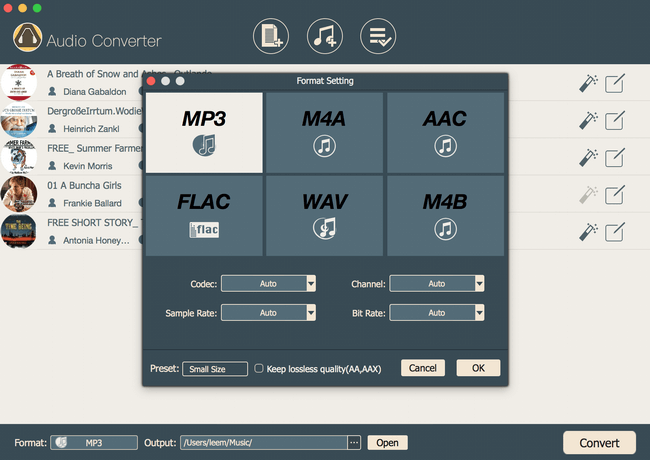 Generally MP3 is a most popular format which is supposed to be supported by any car stereo systems or music players, so MP3 is recommended.
3

Export and save the converted Apple Music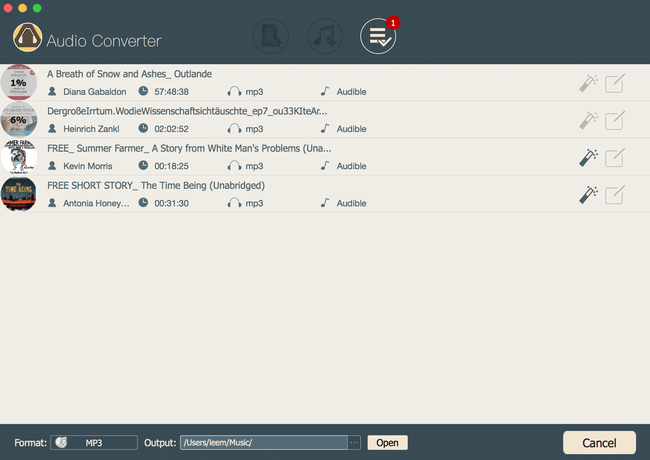 Next, press 'Convert', TunesKit Apple Music Converter can help you remove DRM from the Apple Music and backup them to the folder you specified.
Simple tips to play the converted Apple Music on a car stereo
Finally after removing DRM from your Apple Music, you will have full control over the Apple Music Files. You can either transfer it to a USB thumb drive or an Android/Windows/Blackberry phone to get started to play in your car. For a mobile phone, you can try the similar ways to connect it via Bluetooth, transmitter or an USB cable to stream the Apple Music MP3 files to your car entertainment system. For an USB flash drive, you can plug it into the USB interface of your car audio system, then you can browser the file to start to play. This is the coolest way from which you can enjoy Apple Music in a car freely.