Since its launch in 2015, Apple Music has grown tremendously over the years. This is evident by the tons of songs and millions of users on its platform. By any chance, the company is gearing towards the likes of Pandora, Tidal and the renowned Spotify music streaming service.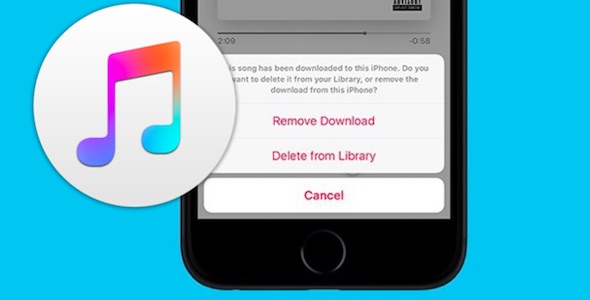 Apple Music has got numerous features some of which beats the odds of other services. For one, it dwells on hand-picked content, which gives you the chance to save as many tracks and playlists as possible. This then takes us to the need to delete songs from Apple Music library from time to time. The shades of old songs, of cause, fades with time as you add your newly found fresh and trending tracks. If not anything to go by, deleting songs from the library is also a simple way of keeping your storage free. Here's how to remove those songs that you no longer need from your Apple Music library.
Features of Apple Music: Everything You Should Know
Easily discover favorite artists' tracks
This app is the bomb when it comes to finding new music. Look at what your friends are into and get into the move with curated playlists.
Beats 1
This feature lets you tune in to the latest breaking news and other programming functionalities.
Weekly mix
Apple Music has a way of labeling the kinds of music that you love listening to. It then gives you a new music mix every single Friday, keeping you locked for the better part of the week.
Notifications
It will also enable you to receive notifications whenever any of your favorite artists releases a hot hit. This is probably the best way to keep track of the trending music genres at all times.
Set your mood
You have the liberty to listen to any kind of music that suits you depending on the occasion. Pick motivational music, running, chill or party based music.
Step-by-Step Guide: How to Delete Apple Music Songs/Playlists on iPhone
Step 1

Open Apple Music App

Go to the music app and launch it. From the bottom-right corner of the screen, click on the 'My Music' tab to open your entire music library. These may be categorized into artists, genres, playlists or songs.
Step 2

Tap Library

The library is located at the bottom-left corner of your screen. Tap on it to open it up before moving to any further steps. At this point, you may choose to delete an entire playlist or a single song. Tap on the 'My Music' tab option from the given menu to see the entire list of songs or playlists.
Step 3

Tap on the Ellipsis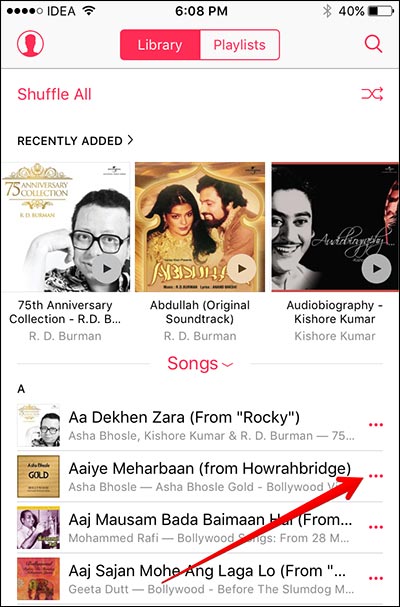 These are the three horizontal dots found at the right side of every track. A pop-up menu will be opened containing several options like Play Next, Add to a Playlist, Remove Download, Add to Up Next and so on. Pick on the 'Remove Download' option.
Step 4

Remove Download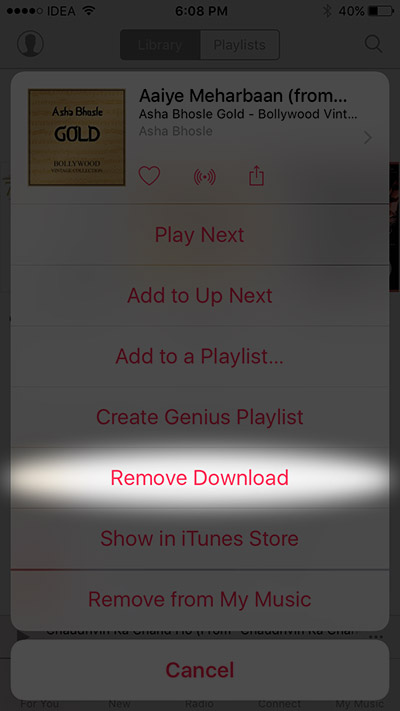 In order to delete songs from your library, you need to choose which particular song to eliminate. This streaming service will give you the chance to confirm that you really want to delete Apple Music library. If so, click on the 'Remove Download' button to delete that playlist or song from the library. The song will then be deleted from your library.
Tips of Removing Songs from Apple Music Library
• It is only possible to remove the songs which you have made available offline. If you wish to recover the songs that you've recently downloaded, just tap on the 'Make Available Offline' button option.
• If you have a second thought as you delete songs from Apple Music library, you may as well back them up for later use.
Bonus Tips: How to Back Up Apple Music Songs on Any Device
As you should know, due to DRM, Apple doesn't allow any user to save the downloaded Apple Music songs on computer or non-Apple devices. In order to make a backup of Apple Music tracks anywhere, you'll need the help of TunesKit Apple Music Converter, a 3rd-party DRM removal tool for Apple Music that can easily remove DRM from Apple Music by converting Apple Music M4P songs to MP3. You can download the free version as below for a try.
• Otherwise, if you wish to permanently remove a song from Apple Music library, go to the 'Remove from My Music' option. This step makes your removed song non-retrievable.
Conclusion & Suggestion
Your Apple Music library has the capacity to hold a large volume of data. However, it may at times become overcrowded with music that you no longer need. In such a case, you have the option to delete songs from Apple Music library. For one, is to save space so that you have room for other important data and the other reason is to do a cleanup of your library. Whatever your reason may be, it is important to back up your data before you carry on with the deletion process. There are many third-party tools that you can use for this purpose. Backing up of songs does not necessarily mean that you have to retrieve them back; you can back up and later decide to delete them if they are totally not needed.