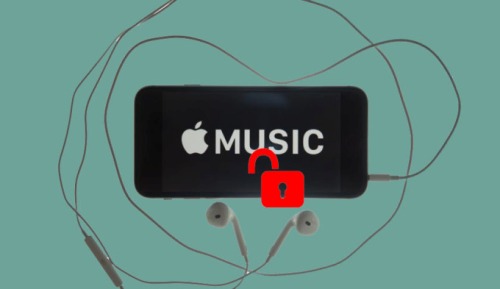 When you see this passage, I assume you are using Apple Music and looking for some powerful tools to help you out. Your situation can be, trying to play Apple Music on old devices, or mix the songs with music production software, or simply you just want to save them offline in case there is no network during your flight or your trip. I bet you've already had some knowledge of Digital Right Management, the encryption technology Apple Inc., uses to prevent the sharing or listening of Apple Music songs on unauthorize devices.
Now you may also know, Apple Music Converter is the solution to this problem. With these tools, you can enjoy the freedom you've never experience with Apple Music streaming service. No more format limit and device limit and in other words, Apple Music songs will be all at your disposal. However, among all DRM removers in the market, which is the best Apple Music converter for you? You come to the right place. Voila! Here are the top 5 best Apple Music DRM removal solutions for you. We will list out all the pros and cons, as well as the price, for your reference.
1. TunesKit Audio Converter ($39.95 with free trial)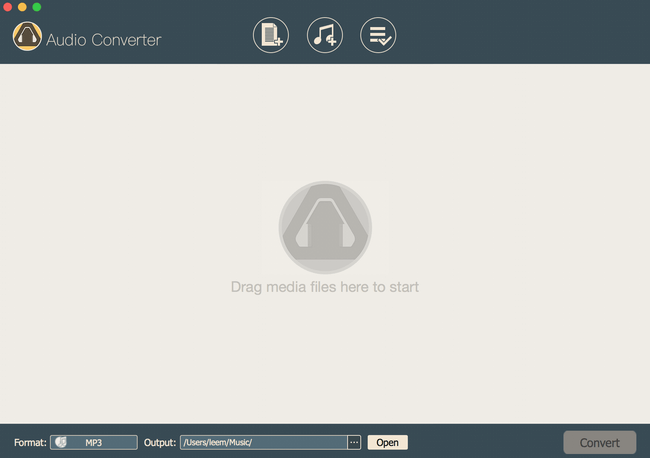 When it comes to the most comprehensive removal solution for Apple Music, you cannot miss TunesKit Apple Music Converter, the best software to remove drm from Apple Music. TunesKit can completely delete protection from Apple Music songs and playlists as well as convert the protected Apple Music from DRM M4P to MP3, AAC, WAV, and other non-encrypted file formats, with original ID3 tags kept.
As an one-stop Apple Music converter, it gives you the chance to customize output music with adjustments to pitch, volume, bit rate and more. In addition to Apple Music, it works with other protected audios, such as iTunes songs, Audible audiobooks, and non-DRM audio, too.

What TunesKit DRM Audio Converter Capable of
Losslessly remove DRM from Apple Music songs
Convert DRM M4P to MP3, AAC, WAV, FLAC, M4A, M4B
Preserve 100% original quality and ID3 tags
Convert Audible audiobook & iTunes audiobooks to MP3, M4B, AAC
Convert between DRM-free audio file formats
2. iMusic Apple Music Converter ($ 59.95 with free trial)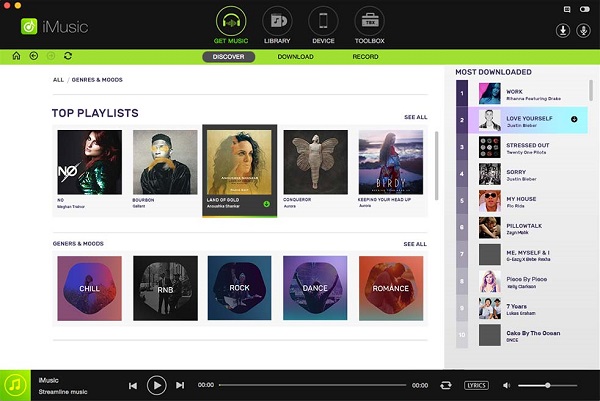 iMusic is another notable protected encryption removal for Apple Music and other resources that comes equipped with high speed and efficiency that makes it a popular Apple Music DRM removal software. Its lossless attribute will guarantee that all the tracks data are retained after conversion. It also comes with a user-friendly that is easy to navigate and operate and will require no technical background to execute the conversion. The m4p format tracks will be converted to easily downloadable and shareable formats such as mp3, WAV, and AAC formats.
3. Macsome Apple Music Converter ($ 39.95 with free trial)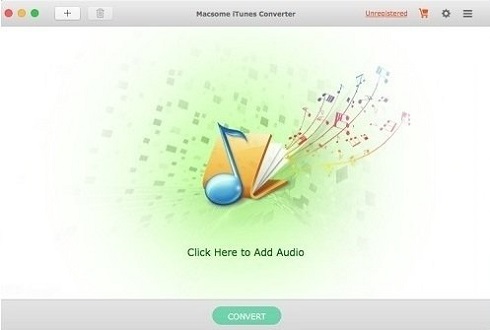 This is an awesome software that will allow you to remove protection from Apple Music with a very commendable efficiency. With its parent company being in the software design and creation industry for almost a decade, no chances were taken in designing this classy software that is impressive in decryption speed as well as its ease of use.
4. Requiem DRM Converter (Free)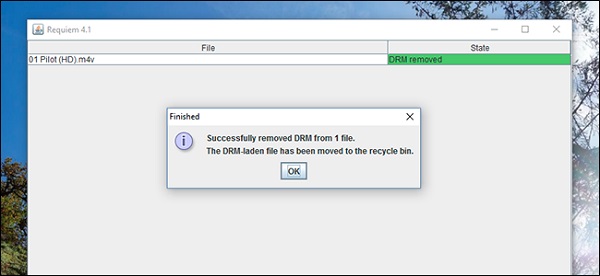 This is among the top free Apple Music DRM removal software that will guarantee you the best results in stripping off protection. It promises the 100% lossless removal process when converting Apple Music or other protected media files. It is very easy to use and will not require any sophisticated level of expertise to execute.
5. TunesKit Audio Capture ($ 29.95 with free trial)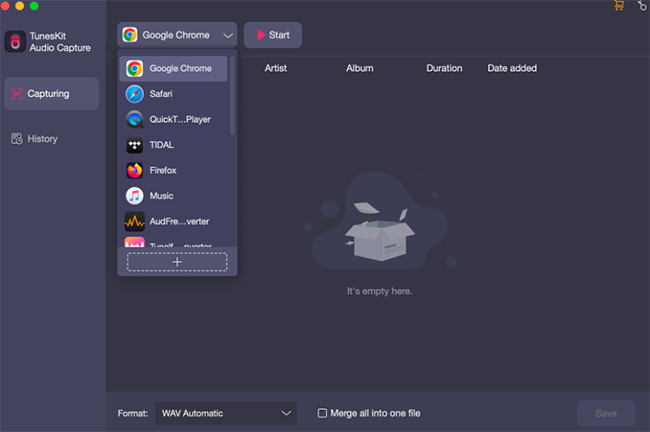 TunesKit Apple Music Recorder is a credible DRM audio recording software that can bypass encryption from Apple Music by capturing Apple Music streams and encoding the recorded songs to other shareable file formats, such as MP3, WAV, FLAC, M4A, etc. It allows you to record multiple Apple Music tracks simultaneously and divide them into independent songs intelligently. While recording the Apple Music songs, it can identify and automatically fix the ID3 tags of the title.
Pros & Cons
Pros
Cons
TunesKit Audio Converter
Easy to operate and navigate courtesy of its user-friendly interface; Great quality in output that will maintain its original quality; Converts Apple Music to usable formats from M4P to MP3, AAC, and FLAC; Allows for customization of the output in pitch, volume and bit rate; Supports protection removal for not only Apple Music but other audios.
It is not free on download as you have to purchase it.
iMusic Apple Music Converter
It comes with fast and efficient decryption and conversion speed; It functions as a music manager for your iTunes tracks; It is 100% lossless and will retain all aspects of your tracks.
Recording may cause sound quality loss; It's more expensive than other removal tools.
Macsome Apple Music Converter
Convert iTunes and Apple Music audios; Transfer Apple Music to Spotify and other devices.
Has compatible issues with iTunes 10 and earlier versions.
Requiem DRM Converter
It's cost-free; It processes losslessly in removing protection; Support iTunes movies and books too.
Incompatible with iTunes 10.7 or later.
TunesKit Audio Capture
Can capture multiple Apple Music tracks at the same time; Supports splitting large music files into smaller clips.
Might lose some quality due to the recording technique.
In conclusion, these Apple Music converters have really helped in the enjoyment of great musical tracks from Apple Music by making them easy to share. They also come with features that make the conversion easy with the best level of the output. No matter what trouble you've met with Apple Music, these 2020 top Apple Music protection removal software would be of great help.

Nick Orin is a review writer, software geek and Mac OS enthusiast. He spends all his free time in searching useful software and gadgets to share with others.